By Shirley Ng, AsAmNews Staff Writer
Self defense classes have been widely popular since the rise of unprovoked attacks on Asian Americans began. As the coronavirus fuels more anti-Asian hate, protecting oneself is now a priority for many Asian Americans.
Frances Wong, executive member of the League of Asian Americans of New York (LAANY) wanted to offer self-defense classes in Chinatown and invited her friend, Master Tony Chuy of the Praying Mantis Martial Arts Institute, Inc. to instruct the classes. Chuy is past Commander of Chinatown's American Legion Lt. B.R. Kimlau Post 1291 (Post 1291).
"At a time when anti-Asian sentiments and racism are on the rise, we must protect ourselves. Participating in a self-defense class helps us feel stronger to face these challenges. Asian Americans belong in America, we have a long history here. We are powerful and indestructible. We cannot continue to be victims," said Wong.
The American Legion Lt. B.R. Kimlau Post 1291 has donated 10 punching bags to the self-defense classes. The classes will be held at the Chinese Consolidated Benevolent Association (CCBA) at 62 Mott Street. There will be five classes in each session with a choice of a morning or afternoon session. The classes begin Saturday, June 12. More information on the classes and how to register can be found here.
Wong told AsAmNews that there was huge interest in the self-defense classes when registration was open and that there is still some availability.
LAANY works with community leaders in Chinatown such as CCBA and Post 1291. All parties were in agreement that the self-defense classes were important for the community, which is how the classes were quickly organized. LAANY members will help facilitate the classes during the instruction.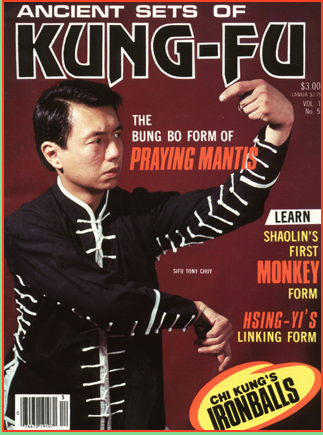 Many Asian Americans feel they need to be ready to fight back because they are tired of seeing their people time and time again become victims of unprovoked attacks and to watch the suspect get away or arrested and quickly released. Asian Americans have also begun to arm themselves with pepper spray, mace and small weapons, which were distributed for free during a #StopAAPIHate rally in Chinatown's Columbus Park just last month. Earlier in the year, Forbes reported high gun sales among Asian Americans during this wave of anti-Asian hate.
LAANY President David Lee feels the self-defense classes are now necessary in this unsafe climate. "If our community is being targeted we have to depend on ourselves to defend our lives. Martial arts is very much a part of our culture and we should maintain our familiarity with it."
 AsAmNews has Asian America in its heart. We're an all-volunteer effort of dedicated staff and interns. Check out our new Instagram account. Go to our  Twitter feed and Facebook page for more content. Please consider interning, joining our staff, or submitting a story or making a contribution.