Court documents unsealed Friday indicate the fiance'e of murdered Yale grad student Kevin Jiang suspected the suspect had an "interest" in her.
Those same court records also indicate police spoke to suspect Qinxuan Pan an hour after the February killing in New Haven, CT, but did not tie him to the murder at the time.
Crime On Line reports Jiang's fiance'e Zion Perry told police Pan and her friended each other on Facebook after meeting at MIT at a Christian student group event. She says she invited Pan to other events to welcome him and describes the two as just friends, although she suspected he had an interest in her.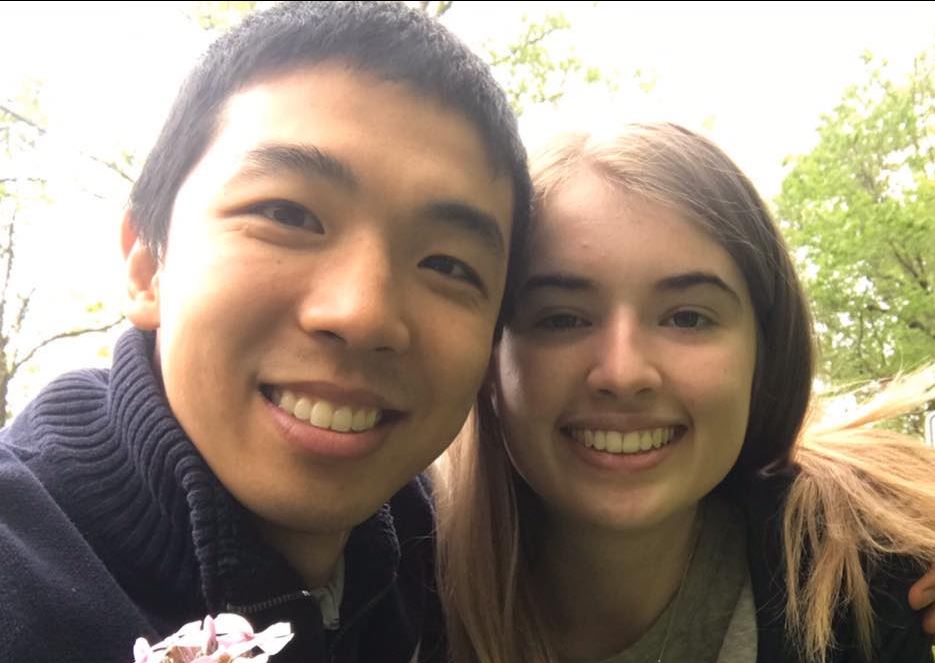 An arrest warrant also reveals that North Haven police spotted Pan with his car stuck on the railroad tracks shortly after the killing. The Hartford Courant reports officers questioned Pan about why his vehicle had been reported stolen. He told them he had made a wrong turn and became stuck on the tracks.
Police confiscated the vehicle and had a tow truck driver take him to a nearby hotel to spend the night. Later authorities received a bulletin to be on the lookout for a black GMC Terrain and a driver with a yellow jacket.
The next morning, employees from Arby's next to the hotel found a handgun, rounds of ammunition and three license plates. Authorities also recognized the description of the yellow jacket as similar to the one worn by Pan while at the railroad track. They went to the hotel, but found him already gone and no evidence that he actually stayed in his room.
Police located a phone that belonged to Pan in North Carolina. A license plate reader linked a Lexus that had belonged to Pan's mother in New York. Five days after the murder, police received reports the Lexus had been spotted near Atlanta.
Police discovered Pan three months later in Montgomery, Alabama where they arrested him on May 19.
 AsAmNews has Asian America in its heart. We're an all-volunteer effort of dedicated staff and interns. Check out our new Instagram account. Go to our  Twitter feed and Facebook page for more content. Please consider interning, joining our staff, or submitting a story or making a contribution.