By Erin Chew, AsAmNews Staff Writer
Fans of the The Fast and Furious franchise would be aware that Justin Lin came in and directed The Fast and the Furious: Tokyo Drift back in 2006, and introduced "Han Lue" (played by Sung Kang), which ultimately created a movement and made the character "Han" an iconic one connected with the franchise. What many may not know is that the character first appeared in Better Luck Tomorrow back in 2002, which is known as the film which started the careers of Justin Lin, Sung Kang, John Cho and many other Asian Americans in the entertainment industry.
Now on the brink of the release of F9, fans of "Han" will be elated to know that he is back! Yes, Sung Kang makes a return to the franchise, so when you check out F9, keep an eye out for the handsome and intense Korean character. However, the return of Han, would not have happened if fans didn't' advocate, push, and create the hashtag #justiceforhan and essentially launched a movement to see a comeback for this beloved character since he "died" in Tokyo Drift.
In an interview with director of "F9" Justin Lin, the topic of bringing back "Han" into the fold was discussed. Lin spoke about how he was inspired by the #justiceforhan movement and that was the reason he bought back that character in F9.
"The decision to bring back Han Lue was 100% due to the fans, and I give them credit for their energy in advocating for #justiceforhan," Lin told AsAmNews. "When I left The Fast and Furious franchise, I was satisfied and felt okay at the time walking away with Han. But after seeing the movement to bring back Han, I was totally inspired by the tenacity and bringing back Han for F9 is really a gift to fans."
Lin talked about how the #justiceforhan movement means a lot to both Kang and himself.
Bringing back "Han" also adds to the cultural diversity of the cast for "F9". Just looking at the cast, you can see there are characters from all different types of cultural backgrounds and skin color.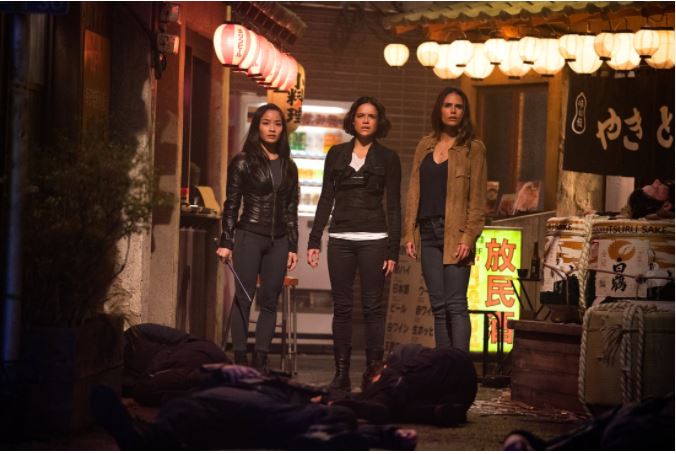 "With diversity comes talent and all the actors we have cast for the franchise are all talented people," Lin said. "The problem is there are not enough opportunities open for culturally diverse actors. For "The Fast and the Furious" that was our goal to open up opportunities for diverse casting and this is something I am proud of since Tokyo Drift back in 2006."
It's important for Lin to give back to the community. As someone who is able to open doors, Lin considers himself fortunate to be able to give back and that the best way to push for greater representation and diversity starts with those like himself, giving back and nurturing the next generation of Asian Americans in entertainment.
"My agenda is all about knowing the talent in our diverse communities and to use these talents the best I can, so that they can access even more opportunities. I can access rooms and open doors not many people can, and I want to pass that privilege along. If anything this is my way contributing to this robust dialogue."
"F9" will be publicly released in the U.S. June 25, so if you get the chance, check out on this opening weekend.
AsAmNews has Asian America in its heart. We're an all-volunteer effort of dedicated staff and interns. Check out our new Instagram account. Go to our Twitter feed and Facebook page for more content. Please consider interning, joining our staff, or submitting a story or making a contribution.