By Corrie Martin, AsAmNews Staff Writer
The newly established Embroidery Studies Fund at The George Washington University Museum and The Textile Museum will honor the life work of Dr. Young Yang Chung.
Dr. Chung is a master embroiderer, scholar, and teacher who has educated and trained generations of students and devotees of the craft. Her vibrant creations achieve astonishing beauty and expressiveness. 
The fund, seeded with a gift of $100,000 from philanthropist Barbara Tober, a former corporate advertising executive and long-time Brides magazine editor-in-chief, will support new research, programming, exhibitions, publications, and special projects specifically related to Korean textiles, including a fall 2022 exhibition, Korean Fashion: From Royal Court to Runway.
A mutual friend, noticing a connecting thread between the two women, introduced Tober and Chung over thirty years ago. Tober, first as a board member, then as chair of New York's Museum of Art and Design (previously known as the American Craft Museum), has long been an influential champion of "craftwork," helping to bring once marginalized fibers, textiles, woods, and other "domestic" materials into the center of the so-called "fine art" world. Chung, endowed with a singular talent for "painting with a needle" (also the title of her 2003 book), and driven by a passion to educate the world about the art of embroidery, found in Tober a friend, kindred spirit, and advocate.
"Barbara recognizes the importance of the art of embroidery," Chung told AsAmNews, "she has been a great mentor, friend, and supporter to me."
Tober was inspired to create the fund because, she explained to AsAmNews, "Dr. Chung is an extraordinary person. You see in Seoul today how all the little streets and shops of handcrafted works are slowly disappearing. So we must be even more grateful for her work and for doing so much to advance the preservation, study, and practice of embroidery arts over the last half century."
Tober, who was in attendance in 2004 at the dedication of the Chung Young Yang Embroidery Museum at Sookmyung Women's University in Seoul, is ecstatic that there will now be a place in the United States where people can "come to learn the history and art of embroidery and be taught by Dr. Chung herself."
Chung credits the women of her father's hometown in a rural area 400 kilometers from Seoul for teaching her the intricacies of cultivating silkworms, weaving, dying, making thread by hand. She was just a teenager when her family took refuge there during the civil war that ravaged the country. Amidst the war, life went on and the young women of the town took her under their wing as they labored on their embroidery, a customary part of a wedding dowry.
At the same time, Chung discovered that she had a talent for teaching as she passed on the knowledge she had of western techniques and styles. A visionary, she realized that embroidery, while also an ancient cultural tradition, could also serve as a mode of aesthetic originality, modernization, and economic empowerment.
Chung's first major achievement was founding her own successful program for training new embroiderers in the mid-1960's in post-war Seoul, followed quickly by convincing the South Korean government to create the country's first institute for embroidery, enabling countless practitioners to make art and make a living as the nation struggled to rebuild in the wake of the war's devastation.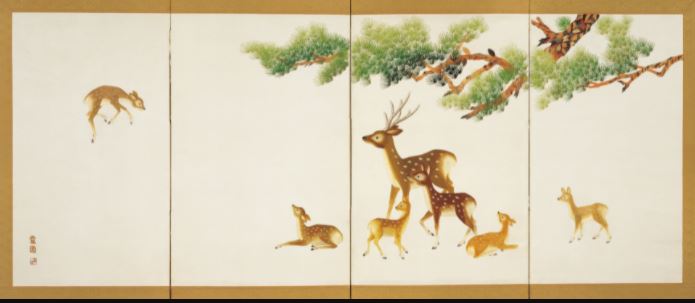 Chung's next horizon was furthering historical scholarship and appreciation of embroidery as an aesthetic and cultural form.
"I remember being advised when I first came to the U.S. to never introduce myself to people as an embroiderer as if I would be instantly laughed away as a handkerchief maker," Chung explained to AsAmNews. "The world didn't know what embroidery was and that made me so upset that I started working on my dissertation at NYU to dispel this ignorance."
A gig in the Metropolitan Museum of Art's textile room gave her access to a trove of artifacts to analyze but, Chang notes, "there was no reference material, no real field of study yet. I had to invent the terminology I needed, translating concepts and terms and explaining techniques from East Asian traditions into English for the first time."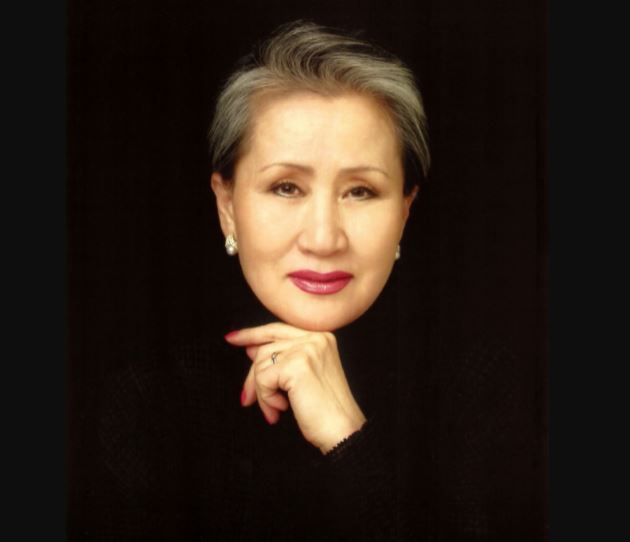 Her dissertation "The Origins and Historical Development of Embroidery in China, Japan, and Korea" was a game-changer. It would soon be published by a major publishing house and selected by the Met itself as its book of the year in 1981. It remains the foundational text of the academic study and appreciation of textile arts. Meanwhile, she continues to create works of extraordinary beauty and originality, rightly earning her accolades, exhibitions, and recognition from around the world.
Dr. Chung is that rare individual, not only the founder of a new field of study and world's foremost scholarly authority on her subject, but one of the art form's most revered practitioners and dedicated teachers. An innovator and mentor to future embroiderers, students, and devotees, Chung humbly, but also wryly, says of herself, "I am nothing but needle and thread." As her life work has shown unequivocally, there are few more powerful tools in human history, nor more powerful wielder of them alive today.

AsAmNews has Asian America in its heart. We're an all-volunteer effort of dedicated staff and interns. Check out our new Instagram account. Go to our Twitter feed and Facebook page for more content. Please consider interning, joining our staff, or submitting a story or making a contribution.