Members of the adoption community are pushing back against Justin Chon's latest film, Blue Bayou.
A petition launched on Change.org calls for filmgoers to boycott the film after deported Korean adoptee Adam Crasper alleged Chon used his story without authorization.
As AsAmNews has previously reported, ICE deported Crasper back to South Korea after he had lived in the U.S. for nearly four decades. His adoptive parents who he says abused him never filed citizenship papers for him.
He spent his teen years homeless and was convicted on assault and weapons charges and eventually deported.
"Justin Chon shamefully exploited Adam Crapser by basing a script on his story without securing the rights to it (nor did Chon involve or crediting Crapser in the production of the film that followed)," the petition states.
RELATED: Review: Korean adoptee a forever foreigner in Blue Bayou
As Jenn Fang first reported in her blog Reappropriate, Crasper expressed his dismay about the film on social media.
"Justin and his team have shown a disregard for the real people who lives he seeks to misappropriate. To my knowledge, Justin has not spoken to any deported Korean adoptee," Crasper said in his statement.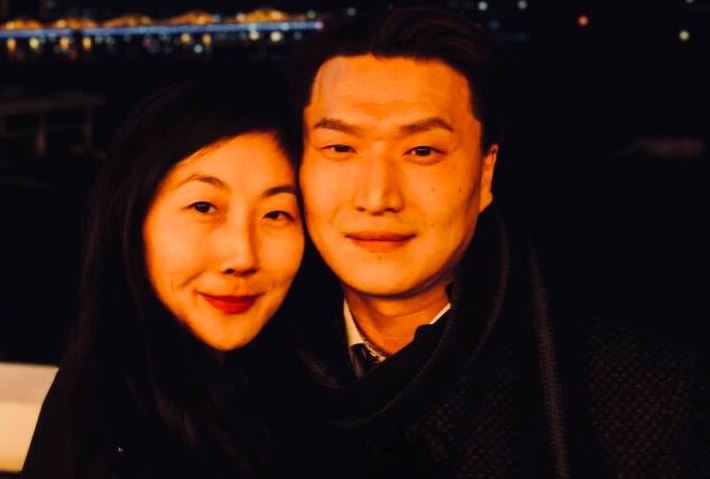 Crasper said Chon reached out to him once about a possible film, but Crasper instead referred him to Daniel Dae Kim who had also expressed interest in telling his story.
He says that was the last he heard about the film until one of Chon's producers in 2020 called to ask for a photo of him with his adoptive parents and to use his likeness in the film.
"Anyone who has done even five minutes of homework would know that my adoptive parents were charged with rape, sexual abuse and child abuse," Crasper said.
His concerns have caught the attention of the adoptive community.
"Chon could have de-centered himself and cast an adoptee in the leading role," said Korean American adoptee Stephanie Drenka of Dallas Truth, Racial Healing, & Transformation to Digital Spy. "The Blue Bayou marketing and public relations team should have used their resources and platform to amplify a call-to-action about supporting the Adoptee Citizenship Act."
If the Adoptee Citizenship Act of 2021 passes, all adopted children regardless of age will be U.S. citizens. Currently, it's being considered in a subcommittee.
Chon has so far not responded to the controversy, but his production team referred to social media posts by adoptees who applaud the film for sharing their stories, according to Fang.
"I'm a real person. I am not a Hollywood made for profit," Crasper said. "People who have experienced difficult things deserve the dignity to tell their story."
AsAmNews has Asian America in its heart. We're an all-volunteer effort of dedicated staff and interns. Check out our new Instagram account. Go to our Twitter feed and Facebook page for more content. Please consider interning, joining our staff, or submitting a story or making a contribution.