By Corrie Martin, AsAmNews Staff Writer
Most news coming from the restaurant universe has been quite dire of late. Early in the pandemic, we were bombarded by reports of vandalism and harassment of Asian restaurants and Chinatown establishments. Later, the pandemic exposed the terrible working conditions and financial precarity endured by the people who cook, clean, wait tables, supply, and run our nation's restaurants. With lockdowns and restrictions starving independent businesses of much-needed cash, many simply could not survive and dining rooms across the country have gone permanently dark.
With despair threatening to become a staple on our menus, MICHELIN Guide provides a welcome cause for culinary celebration with the recent announcement that, "After its pause in awarding stars in 2020, MICHELIN Guide is finally returning to California – celebrating the resiliency of the California restaurant industry amid extraordinary times."
MICHELIN Guide 2021 will feature 27 new star announcements in California, including eight AAPI California-based chefs, some of who defied the odds and successfully launched their business during the pandemic.
The eight AAPI honorees and their restaurants are:
Chef Minh Phan, whose new MICHELIN star for Phenakite is the first in her career, tells AsAmNews that her Los Angeles restaurant is "more than a business, it's a very personal practice." Phan's personal touch shines through in the Guide's tantalizing "Inspector Notes" describing how "Chef Minh Phan's Phenakite takes up residence at a co-working office space nestled among trees and within a beautifully maintained structure. Subtle, elegant flavors and singular textures show up in spades in such deeply personal creations as mochi dumpling with lardon and sugar snap peas."
Phenakite has also been named "Restaurant of the Year" by the Los Angeles Times, which called it "an ambitious and quietly radical fine-dining project conceived in the eye of the pandemic's storm."
Phan explains that she chose Phenakite, a rare crystal, as the name for her passion project.
Phan explains, "bearing tremendous pressure for a very long time, a mineral becomes a gem. And we have endured monumental pressures of the pandemic, moving to a new space, launching a business under these extraordinary conditions."
For Phan, "a chef is an artist who expresses themself and interprets the world around them through food. Like language or visual arts, food is our medium, and it demands great craftsmanship."
At the same time, Phan observes that the culinary arts have become thoroughly "commodified and transactional" and that "this system is broken."
"Covid allowed us to stop and take time to look closely at how broken this industry is," muses Phan, "perhaps now we are in a place to take a look at this from a problem-solving approach."
Phan is grateful for the recognition by MICHELIN, but says it doesn't affect how she approaches the work.
"There always will be challenges, but there is also an immense amount of joy in this field. Asian American women have always had to work harder, but that is also our superpower and our strength and we are finally emerging into the foreground and finding our voice."
Five hundred or so miles north of Phenakite in Redwood City, MICHELIN star winner Chef Jason Zhan agrees that "it's an honor but it doesn't change what I do. I do the same thing every day in terms of working hard to improve and creating a special dining experience for every customer. We seek to do our best with every meal. We care about the whole experience."
After two decades working in New York City's finest sushi restaurants, Zhan moved to California's Bay Area in 2018 to open his own restaurant, Sushi Shin. "Chef Jason Zhan is charming, engaging and a bona fide tome of information on product sourcing, aging, and marinating," praises the MICHELIN Inspector. "Diners fortunate to be perched in front of him may be presented with the likes of seawater eel braised in dashi and topped with plum sauce; followed by sardine tartare imbued with ginger and scallions. Each seafood item served is sourced meticulously according to the seasons and handled with the utmost care, as explained by the chef throughout the course of his generous tasting, employing both traditional methods (curing and aging) as well as modern ones (flash-freezing and vacuum packing) to maximize the impact of every single bite."
Zhan's story is an epic American tale of defying the odds. "I started out just needing a job and a way to make a living," he tells AsAmNews. "I was an inexperienced city boy from Shanghai who didn't yet know how to speak English or Japanese, and in the beginning, nobody believed I could learn to do sushi. But I love competition and I love to work hard and show that I can do it and even improve on it."
Zhan learned his craft by watching, asking questions, and working extra shifts on top of already long workdays and weeks. "It wasn't school, it was a job. I had to work hard doing whatever I was needed for, while also trying to observe and learn from the chefs."
Zhan echoes Phan's assessment of the restaurant business. "Working in restaurants is really, really hard. Most new people quit within a couple of weeks, maybe they last a month. But if you can work in a good restaurant and work hard and survive, if you can do that you know you can work anywhere and do anything. You can work in any competitive environment. Restaurant work is a good experience for any future career, a kind of training for life! Some people make it a whole year and I respect that a lot. They will be able to survive any environment," Zhan says.
For a select few "with strong hearts," Zhan says, becoming a chef is a rewarding career and way of life. "You have to know there will be sacrifices–I used to work 80 hours/week and now that I own my own business I easily work 100–but if you are making something delicious that people enjoy, and you find that really fun, if you feel that happiness, you should be a chef."
Once rarely included, AAPI chefs and restaurants have increasingly garnered MICHELIN Guide's attention and recognition. As a MICHELIN Guide Chief Inspector explains to AsAmNews, "In California, more than 150 MICHELIN Guide recommended restaurants serve cuisine from the AAPI community and more than 1,200 across all MICHELIN Guide selections in the world. Cuisines like Korean, Vietnamese, and Filipino are becoming more popular, and likewise, we see restaurants in our selections reflecting these cuisines."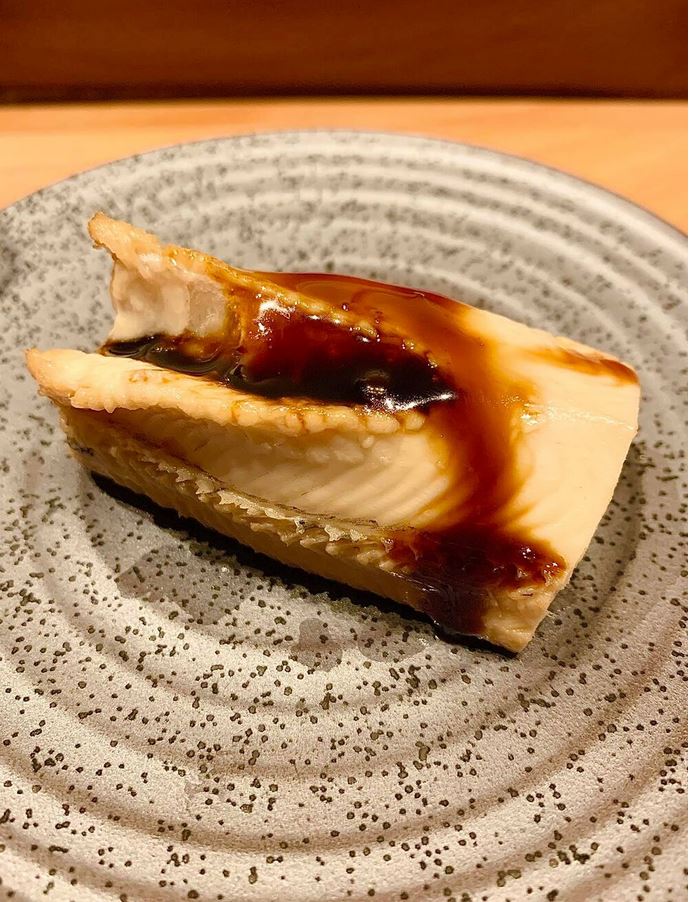 Increased inclusion of AAPI cuisines in the Guide may also be a reflection of internal changes with MICHELIN itself. The company sponsors an active Asian Pacific Network of employees that "works to help attract, hire and retain top talent, help employees feel welcomed and included, support individual and professional learning and development, increase employee awareness through cultural education and advocate for community volunteerism and engagement," says a MICHELIN Guide Spokesperson. The Asian Pacific Network even runs an employee wellness cooking channel that "promotes cultural diversity through cooking, events, and hobbies."
"MICHELIN Guide also features restaurant teams on our website at guide.michelin.com to share more about how their cultural background shaped their cooking and approach to leading a restaurant at the MICHELIN Guide level," says a spokesperson. "For example, check out our video, How Brandon Jew of Mister Jiu's in San Francisco Celebrates Lunar New Year (michelin.com) and Chef Manish Mehrotra Is On a Mission to Elevate Indian Cuisine for Fine Dining (michelin.com)"
I happened to catch celebrity chef Ming Tsai to get his reaction to MICHELIN Guide's latest recognition of the eight AAPI California chefs. During the pandemic, Tsai temporarily closed his own Boston-based fine dining restaurant, Blue Dragon, while focusing on efforts to raise funds for displaced restaurant workers and launching a new project. "If you win just one star that means you are at the top of your craft, you are disciplined beyond belief, you have made so many sacrifices for it," explains Tsai. "I am always so humbled and honored to meet anyone who has a star because it says that this chef has worked hard."
"What no one knows is where is Covid going. If it comes back hard this winter it will destroy many more restaurants, especially in bad weather regions. We lost about 15-20% of restaurants during the pandemic, most were independent," Tsai warns.
"Also, there is a shortage, not of labor, but of high-paying jobs that people want to do and can do to make a living. In this landscape, Asian American chefs might be in a good spot because there is an up-and-coming market for great Asian food. I'm so warmed to hear that all these California chefs are getting their first MICHELIN stars. That is a huge accomplishment," Tsai beams.
With this mix of hope and uncertainty, it's hard to know how to feel about the future of Asian American-run restaurants. There's a scene early in Andew Ahn's richly languorous 2016 film "Spa Night" that feels even more like a punch in the guts now than it did then. A first-generation Korean American and his immigrant parents are looking through the darkened window of their recently shuttered family-run restaurant. The characters don't say a word, but their expressions convey their enormous sense of loss, futility, and precarity. Watching this scene of crushed dreams and livelihoods today in 2021–as countless small, independent, and middle-market restaurants have permanently closed across the country–we are as reluctant as the characters are to turn away from the tiny, darkened establishment into which they had devoted their blood, sweat, tears, and aspirations. At least this year's MICHELIN Guide gives us a peek into the windows of eight California chefs whose lights are burning bright as stars.
AsAmNews has Asian America in its heart. We're an all-volunteer effort of dedicated staff and interns. Check out our new Instagram account. Go to our Twitter feed and Facebook page for more content. Please consider interning, joining our staff, or submitting a story, or making a contribution.