By Shirley Ng, AsAmNews Staff Writer
Philadelphia's Chinatown hosted their Congressional Gold Medal Ceremony for the Chinese American WWII veterans in the area to finally receive their Congressional Gold Medal, just in time for Veterans Day.

Paul Toy, one of the veterans that served in the army got up from his table with his walker and received his medal, surrounded by friends and family.

"He served two and half years in the Army and landed in Normandy just a couple days after D-Day," wrote his son Andy Toy in an email.
I was honored to have been invited to share this special day with the Toy Family. I shook Paul's hand and said to him, "Congratulations. Thank you for defending our nation."
It was December 2018 when the Congressional Gold Medal for the Chinese American WWII Veterans was signed into law and this moment has finally come for Philadelphia area WWII veterans.
The veterans that were able to attend the ceremony and receive the medal personally, it meant great joy to be recognized for their military service after all these years. Despite the Chinese Exclusion Act of 1882 that prevented many Chinese from immigrating and becoming citizens, many of them still felt a sense of duty to serve the country despite the injustice.

Pearl Lee of New Jersey attended the ceremony with her sister who lives in the area. They came together to receive the medal for their father, George Jung.

Forty-nine veterans were receiving their medals for their courageous service at the ceremony. Many have already passed on, leaving just a few hundred surviving Chinese American WWII veterans left. At the ceremony, some families proudly displayed photos of the veteran on their table so that all may see. who is their hero in the family.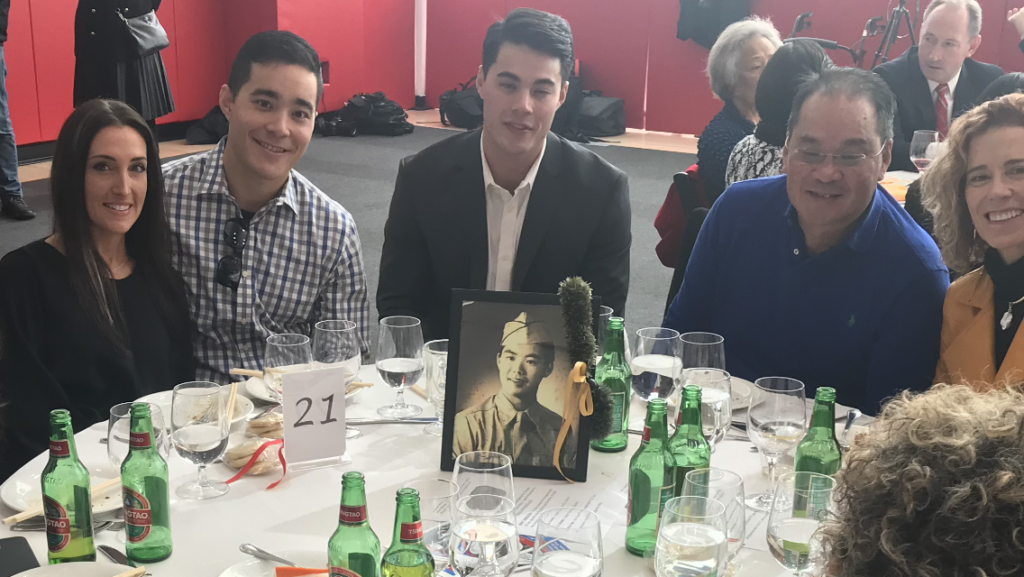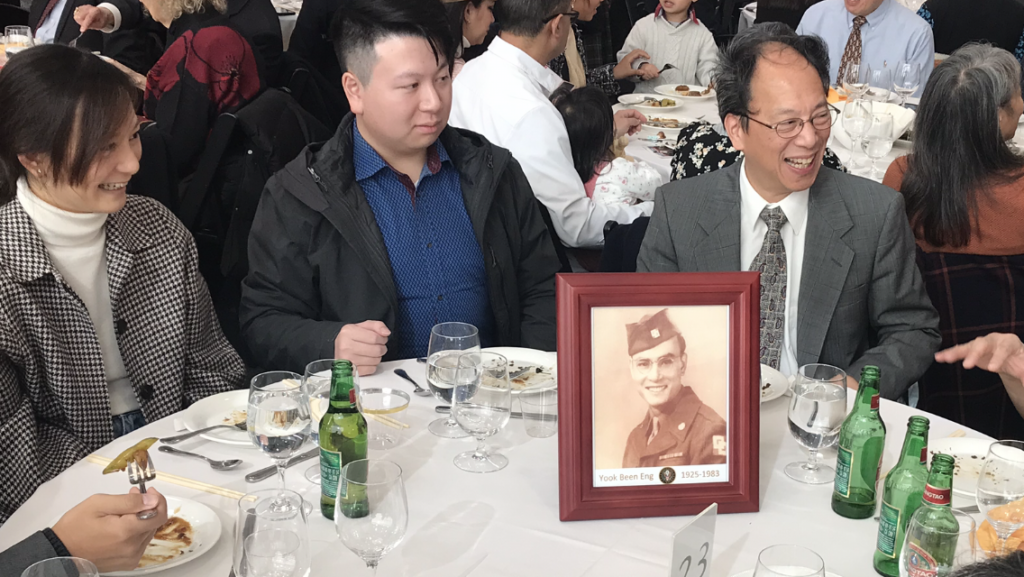 Seated at my table was Bruce Lee (yeah, that's really his name). He attended the ceremony with a cousin to receive the Congressional Gold Medal for his father, George Lee. As we got acquainted he shared a photo of his great-great grandfather, William Moy of Philadelphia who served in the Civil War. Now that is super fascinating.
The next Congressional Gold Medal ceremony for Chinese American WWII veterans will be held in Phoenix on November 14.
AsAmNews has Asian America in its heart. We're an all-volunteer effort of dedicated staff and interns. Check out our new Instagram account. Go to our Twitter feed and Facebook page for more content. Please consider interning, joining our staff, or submitting a story, or making a contribution.