By Louis Chan, AsAmNews National Correspondent
Ellisa Sun moved to Nashville from California to chase her dream of becoming a full-time musician. Instead, she found her Asian American identity.
Sun marked the moment of self-discovery with a new just-released song confronting anti-Asian hate, I'm From Here. Part of the song goes like this:
So that's how it feels, nobody's team, mmm
You're the only one in the room, causing dis-ease, mmm
Veils been drawn but I don't wanna see
Being blind before was safer to me
Now I don't wanna go outside
The great divide's never felt so wide

You can hear the song in its entirety below and find it on Spotify here.
The journey to get to that song can be described as a long and windy road.
Raised by a Chinese mom who divorced her White father when she was just 5, Sun identified as White throughout most of her youth.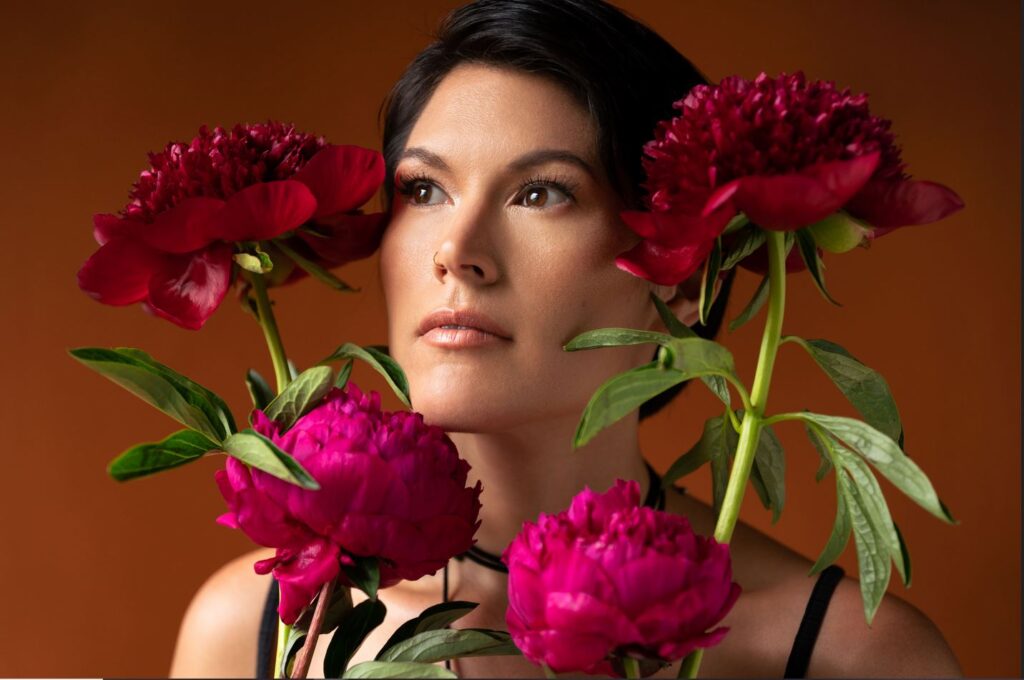 "I started to feel like if I didn't act as White as possible and tried to be White, then I wouldn't be accepted," said Sun who attended what she described as a White school in Orange County near Los Angeles.
She recalls her classmates making fun of her middle name, Shu-Yang, a name given to honor her grandmother. Ellisa did not hear Chinese spoken much growing up. Born in the United States, her mother never learned the language.
"When it came to not being accepted, I think I kind of wasn't Asian. I didn't feel like I was Asian enough. I didn't really have a lot of Asian friends. I felt like I couldn't relate. And I wanted to, but I couldn't."
Even while attending UC Santa Cruz where she would interact with a lot more Asian Americans, the topic of ethnic identity never came up. Yet she also didn't feel accepted in the White community either. She told AsAmNews she didn't fully fit in and felt exoticized by some.
She moved to Nashville two years ago for her music career. The move followed a year-long tour playing small clubs and private parties across the country. In Nashville, she found a community of musicians.
Since then, her songs have been featured on the season finale of the TV reboot of Kung Fu on the CW and on LA's Finest on Netflix.
Sun supplements her music career with various teaching jobs. She hopes to one day make a living singing full time.
"I want to create more music. And I'm in the process of doing that. I have a few EP projects on the horizon. I would love to also do some smaller tours," she said.
While in Nashville, she also noticed the Asian Americans she had gotten used to seeing in California were harder to find in the southern city. The most jarring experience came when she took a selfie with a White friend.
"We looked at the picture and she was like, oh my God, oh my God, I look Chinese in that photo, take another one. And it like slipped out of her mouth. And it was like, it took me like a solid, like 10 seconds to like process that she actually said that."
The two have talked about what happened to the point her friend even cried. Despite attempting to reconcile, their relationship has never been the same.
Shortly after that, COVID started to happen. Seeing and hearing about the rise in anti-Asian hate became an awakening for Sun. She's often asked about her ethnicity due to her racially ambiguous look. Only this time in February of 2020, the interaction hurt her.
"'You don't have COVID, do you,"' someone asked her in a bar.
"Both of these events happened very together and I think that this song just kind of came out of those two interactions and then after that all this sh*t just hit the fan, I guess. Yeah, so those are the specific things that like triggered that song to happen."
You want me to go back to where I came from
But I'm already home
My eyes tell the truth I'm not like you
But I'm from here too, mmm
AsAmNews has Asian America in its heart. We're an all-volunteer effort of dedicated staff and interns. Check out our new Instagram account. Go to our Twitter feed and Facebook page for more content. Please consider interning, joining our staff, or submitting a story, or making a contribution.