By Louis Chan, AsAmNews National Correspondent
The work of the late legendary Asian American photojournalist Corky Lee will be immortalized in a new book from Penguin Random House, The Asian America of Corky Lee.
This will be the first retrospective collection of photos from the "unofficial, undisputed photo laureate of Asian America."
The Estate of Corky Lee announced the book Thursday on the first anniversary of Lee's death who died of COVID-19.
According to his estate, it's always been his wish to publish a book of his photos.
"For well over a decade, he has had a dream of his own to publish a book of his 100 favorite photographs," said Virgo Lee, a longtime friend of Corky, to AsAmNews. "He had created a draft and mock-up of the book. Both his brother John and the artist, Chee Wang Ng, were always aware he wanted to do this. One of the goals of the estate was to make his dream a reality."
Lee says Corky even came up with the title of the book.
In May, an exhibition of his photographs will be displayed to commemorate Asian American Heritage Month at the New York Federal Court in Brooklyn. In addition, a short film from Curtis Chin and Kenneth Eng about Lee is in the works.
"This book is important because Corky chronicled for a 50 year period until 2020 all the important events from all the AAPI communities across the United States," said Virgo. "He covered Chinese, Japanese, Korean, South Asian, Malaysians. He documented the major social movements from the Vietnam War, he fought for worker's rights, the building of Confuscious Plaza in Chinatown, and anti-police brutality issues on the East Coast. He did the transcontinental railroad reunion going back to 2014. He highlighted all the social justice issues ."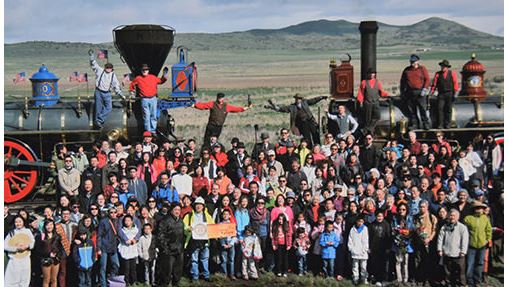 Virgo has known Corky since the 1970s. Both got involved in the Chinese American community and started their activism at the same time. Virgo says he's known Corky and kept in touch with him up until his death.
They hope to publish the book by the spring of 2024. Asian America of Corky Lee will include an introduction from historian Mae Ngai.
(Editor's Note: An earlier version of this story had a different name for the book. We apologize for the error.)
AsAmNews has Asian America in its heart. We're an all-volunteer effort of dedicated staff and interns. Check out our new Instagram account. Go to our Twitter feed and Facebook page for more content. Please consider interning, joining our staff, or submitting a story, or making a contribution.