The California Department of Public Health (CDPH) today announced a warning that consumers should not eat 8 specific types of dried plum products (also known as Saladitos) imported from China and Taiwan.
The announcement comes on the 9th day of the 2022 Lunar New Year. Chinese dried plums, otherwise known as li hing mui, are commonly eaten during this celebratory period.
The tests conducted by CDPH found unacceptable levels of lead. Consumers in possession of these specific types of Saladitos should discard the products immediately.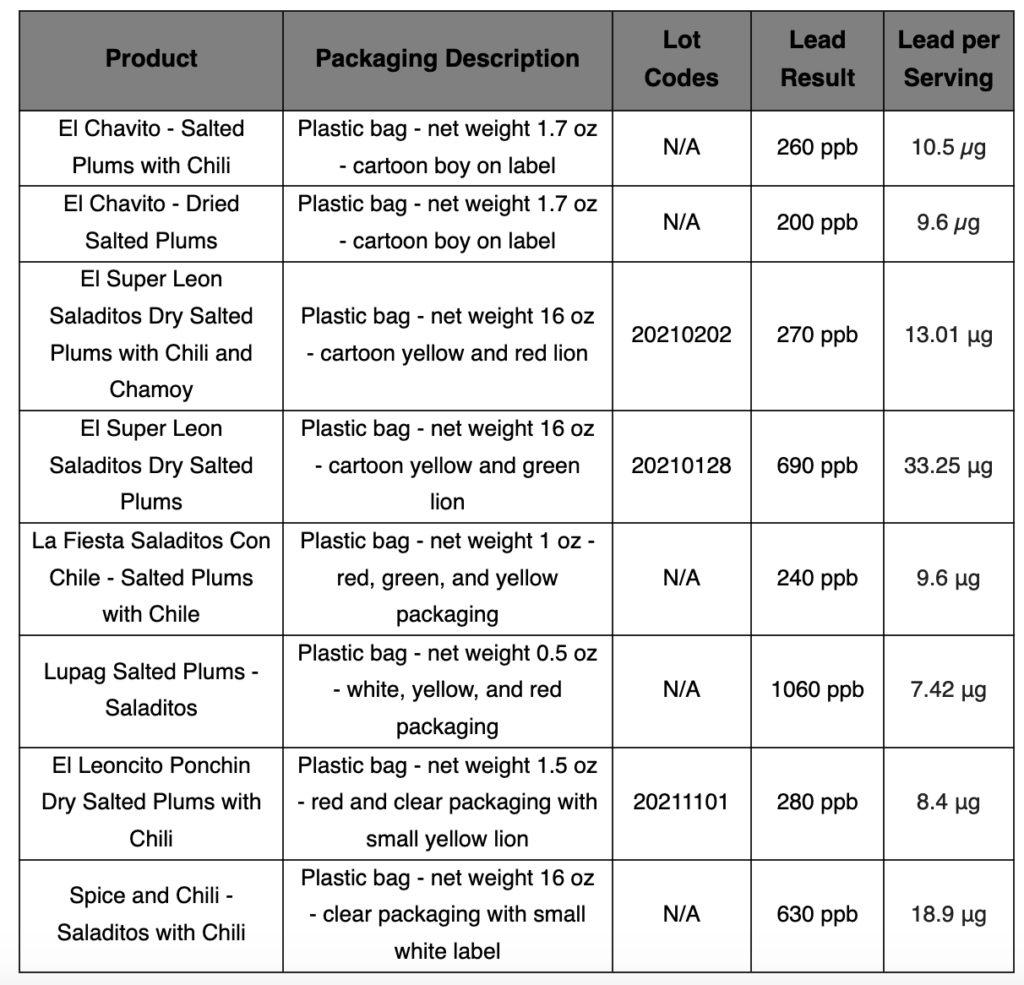 Recent chemical analysis by CDPH's Food and Drug Laboratory Branch determined that these Saladitos contained as much as 33.25 micrograms of lead per serving.
Children and pregnant women are advised to seek medical care if they consumed these products.
To see the full list of affected products as well as their photographs, please click the link here.
In response to the elevated levels of lead in these products, voluntary recalls have been conducted by multiple firms in California and Washington.