By Randall Yip, AsAmNews Executive Editor
A community activist in New York's Manhattan Chinatown is moving quickly to restore six murals defaced in the last two weeks.
"I would say there was a racist intent and disrespect for the community. It's sad that graffiti and street art can't coexist," Karlin Chan said in an email to AsAmNews.
Chan personally raised money through a Go Fund Me campaign for two of the murals created by resident artist Peach Tao. The other murals are by other artists, but also have Asian themes.
Both of the murals created by Tao have been repainted, but the process is expensive. Chan points out a single mural can cost upwards of $6,000.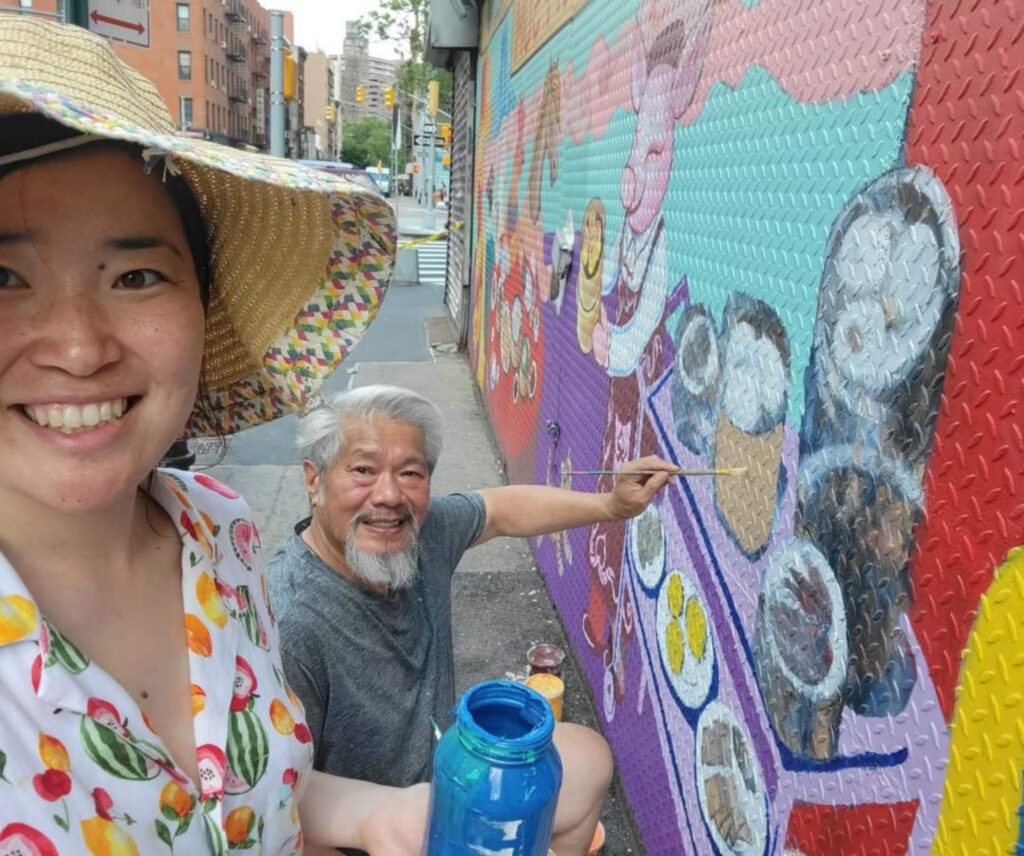 Chan is calling for the community to contribute money to his fundraising campaign for his efforts.
The mural project launched in 2020 as a way to bring more foot traffic into the community devastated by the pandemic.
Chan believes most taggers are respectful of the community and says that up to now, the murals have escaped vandalism due to the good relationship that has developed between taggers and the community.
He suspects the vandals are from other boroughs "who ride bikes or skateboard around the city defacing everything they see. Graffiti has gotten out of hand in New York City."
AsAmNews interviewed the mural creator, Tao, back in 2020.
"My primary motivation for my murals is simply to make you smile!" she told us. "I hope people see the sense of humor in my work and hope my murals want you to interact with them"
AsAmNews is incorporated in the state of California as Asian American Media, Inc and has an application for non-profit 501c3 status with the IRS pending. Check out our Instagram account. Go to our Twitter feed and Facebook page for more content. Please consider interning, joining our staff, or submitting a story, or making a financial contribution. We are committed to the highest ethical standards in journalism. Please report any typos or errors to info at AsAmNews dot com.