Essay by Renee Wang, AsAmNews Intern
When I tell people I am from Singapore, I am met with two reactions. First, admiration over how beautiful the small island-state is, such as the famed Changi Airport and other tourist locales. Second, questions over our strict laws, such as the infamous ban on chewing gum.
Singapore is and always will be a small island — it measures a mere 31 miles from east to west. Yet within this small city, the wealth is undeniable: one in 34 people living in Singapore are millionaires. The Singapore I lived in, however, has never been a country marked by only its wealth and affluence.
As Crazy Rich Asians director John Chu told The Guardian: "We decided very early on that this is not the movie to solve all representation issues. This is a very specific movie, we have a very specific world, very specific characters." To place all the onus of both Singaporean and Asian American representation on Crazy Rich Asians would be futile. 
However, the role of Crazy Rich Asians in serving as a reference point for Singapore cannot be understated. Wealth is an inescapable and central theme of the story, but as someone who grew up in Singapore, Crazy Rich Asians envisions a sanitized version of Singapore. It fails to show specific cultural symbolism that not only represents the heart of Singapore but is also integral to the history of the island. 
A Crazy Rich Asians sequel is on the way, with actress Constance Wu stating that the 'wheels are moving,' AsAmNews reported last June. Crazy Rich Asians opens up a new dimension of the island to mainstream audiences. Yet, as someone who is both Singaporean and Asian American, I am fiercely loyal to Singapore and the way my childhood country is represented. As Crazy Rich Asians serves as a large reference point for Western audiences, I hope to reveal another dimension of my childhood home.
So, what is the heart of Singapore?
What's wrong with average?
One aspect of Crazy Rich Asians I appreciate is the exploration of Asian family dynamics, and the collision of class and nationality. Nick Young's mother, Eleanor, dislikes Rachel not only for her lack of status but also because she comes from a single-parent household and is "ABC" — American Born Chinese.
To someone not well-versed in the particularities of this dynamic: Eleanor's animosity for Rachel does not stem based on just their class difference, but the fact that their identities are worlds apart. Nick, as the eldest son, has particular responsibilities and his choice of wife will come to reflect it.
"In the traditional set-up of a Chinese family household, the oldest son always stays with the family even once he is grown," series author Kevin Kwan said, according to Vanity Fair. "He is expected to carry on the family business, take care of the grandparents and the parents, and so on."
This unravels later in the famous mahjong scene, which while theatric, is essential in explaining the collectivist nature in Asian culture. Eleanor's feelings towards Rachel are not unfounded, but are the product of these cultural values. Rachel will not be able to escape these generational expectations, nor her identity as an "ABC." Yet, she cannot outrightly disrespect Eleanor with some impassioned speech that will somehow resolve generations of division between poor and rich, East and West.
By folding her winning hand, and letting Eleanor win, Rachel accomplishes two important things.
By duping Eleanor in mahjong, Rachel gives Eleanor the proverbial win while also remaining the master of her destiny. As she states, it is because of her choice to let Nick go, that results in the destiny Eleanor has long envisioned for her son. The master of her fate, at the hands of a "poor, raised by a single mother, low-class immigrant nobody." And, Rachel's prowess in mahjong proves her understanding of traditional Asian values, despite her alienation due to her American identity throughout the movie.
Crazy Rich Asians has expertly explored these integral family dynamics. This is further proved in a short parody of the movie by Singaporean production company Night Owl Cinematics, Crazy Average Singaporeans. The tagline: Who says average can't be happy?
In a shot-by-shot remake, the parody and the movie parallel the same family dynamics. Through subverting the financial status of the family, the parody shows the pervasive way class and identity continue to collide in many other families.
However, as the tagline of the parody suggests, what's wrong with average? Unlike the movie, the parody does not shy from uniquely Singaporean references. The subversion from great wealth to solidly average wealth while still exploring these dynamics shows that Singapore does not have to be expanded or sanitized beyond its constraints to make it more interesting or palpable.
A sanitized Singapore
Crazy Rich Asians is complemented by backdrops of affluence —the story necessitates it. However, there is a way to tell this story of affluence while still integrating essential and inescapable parts of Singapore culture within it.
The wealth seen in Crazy Rich Asians is privy to a small group of people —however, Singapore is a tiny island. The wealth cannot escape other sights and sounds of Singapore, such as the tall, high-rise buildings that 80 percent of Singaporeans live in, or the use of Singlish, a colloquial language that has slang intermixed from the many different languages of Singapore.
These cultural markers not only represent the heart of Singapore but also relay important history that has shaped Singapore's identity.
For a movie set in Singapore, many iconic scenes were filmed in the neighboring country of Malaysia, such as the infamous mahjong scene. Singapore, once part of Malaysia, separated to be its own sovereign state in 1965. Despite the proximity of the countries, the two have very distinct national identities.
Kwan has stated that the novel is based on his childhood in Singapore —all the decadence reflected in the book, he has seen himself. For a story that is so fiercely reliant on its Singaporean backdrop, there is no need to reinvent locations that are readily available in Singapore. Singapore is and always will be a tiny island, but that is part of its charm: that within such a small space, so many worlds exist together.
This concentration of wealth is not kept only by wealthy Chinese families, even if Singapore has a predominantly Chinese population. Seng-Guo Quan, assistant professor in history at the National University of Singapore notes that Singapore's concentration of wealth is also present among Peranakans (Chinese-Malay families), Arab traders, Indian Chettiar moneylenders and Malay entrepreneurs, TIME reports.
Singapore is noted for its multiculturalism. This multiculturalism spills into our hawker centers, open-air markets that are filled with the sound of Singlish. The lack of this representation has been criticized by burlesque performer and activist, Sukki Singapora. In an Instagram post, she noted that other than the two Indian soldiers in one scene, the movie is "disturbingly absent of ANY other Asian race." 
Crazy Rich Asians is about a Chinese family, but this family lives in Singapore, where the collision of East, Southeast and South Asian identities is an unmistakable part of the culture. On public transport, English, Malay, Chinese and Tamil are used in the announcements. For the social network of the Young family to not have friends, colleagues or acquaintances of other races is laughable.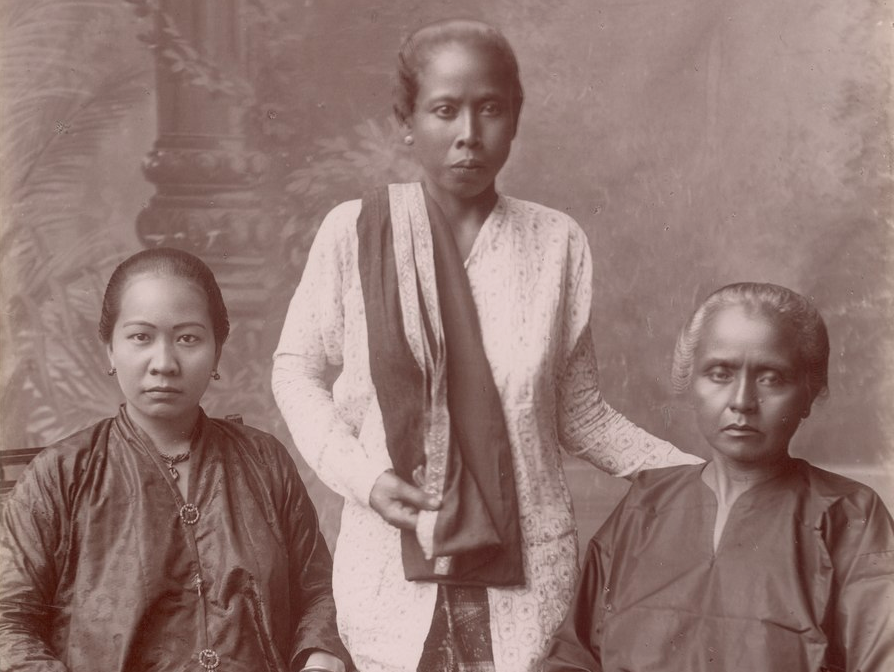 Crazy Rich Asians captures, as Illyas Sholihyn writes for Coconuts Singapore, a Singapore "so carefully curated that it looks like the Singapore Tourism Board helped produce the movie." The famous hawker center scene is filmed at Newton Food Center, which Sholihyn points out: "What respectable local goes to Newton Food Center to eat?" And, according to Straits Times, only one cast member in the movie speaks Singlish consistently, local Singaporean actress Koh Chieng Mun who plays Neena Goh. 
Crazy Rich Asians is an important step in Asian American representation, and that is undeniable. However, the sheer proximity of everything in Singapore, signals that even the greatest wealth cannot escape important cultural ubiquities. Crazy Rich Asians is a story of many things, but it is also the story of Singapore: there is so much heart within Singapore that is ripe to explore and so much local culture that makes up the island's unique identity. Singapore should not be made more palatable, but rather be appreciated in all its glory, even within the context of Crazy Rich Asians.
AsAmNews is incorporated in the state of California as Asian American Media, Inc and has an application for non-profit 501c3 status with the IRS pending. Check out our Instagram account. Go to our Twitter feed and Facebook page for more content. Please consider interning, joining our staff, or submitting a story, or making a financial contribution. We are committed to the highest ethical standards in journalism. Please report any typos or errors to info at AsAmNews dot co