"My husband is trying to kill me," the woman hysterically said, according to court documents reviewed by NBC News.
A Thurston County Sheriff's Department in Washington State said that's what the woman screamed after being found hiding behind a shed.
Authorities say she had managed to dig herself out of a shallow grave after being stabbed by her estranged husband and burying her alive.
The woman said she came home to find Chae Kyong An, waiting for her, reports KING5. She asked the kids to leave while the two discussed their divorce proceedings.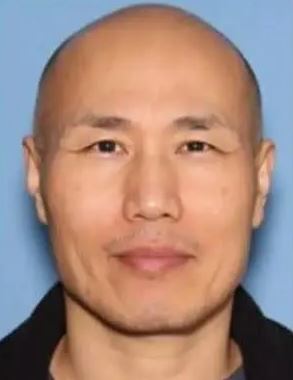 The court documents indicate that Kyong An became angry and attacked her, tying her up in duct tape. She used her Apple Watch to contact 911 and notify her contacts. Her husband then allegedly drove her into the woods and buried her.
The 53 year old has been charged with has been charged with kidnapping, domestic violence and attempted murder and is being held without bail, reports the Huff Post.
Surveillance video shows the suspect pulling his van into the garage and then driving away.
The woman also suffered stab wounds in the chest.
AsAmNews is published by the non-profit, Asian American Media Inc. Please fill out this 2-minute survey which we will use to improve our content. We are supported in part by funding provided by the State of California, administered by the California State Library in partnership with the California Department of Social Services and the California Commission on Asian and Pacific Islander American Affairs as part of the Stop the Hate program. To report a hate incident or hate crime and get support, go to CA vs Hate.