By Shirley Ng, AsAmNews Staff Writer
On Tuesday night, the Mayor's office commemorated Bangladesh Independence Day with song and dance at City Hall.

The celebration commemorates the day 52 years ago the Bangladeshi people on March 26, 1971, declared their independence from Pakistan. It represents the moment East Pakistan began its struggle against West Pakistan, when a unified country of Bengali-speaking Muslims and Hindus took shape.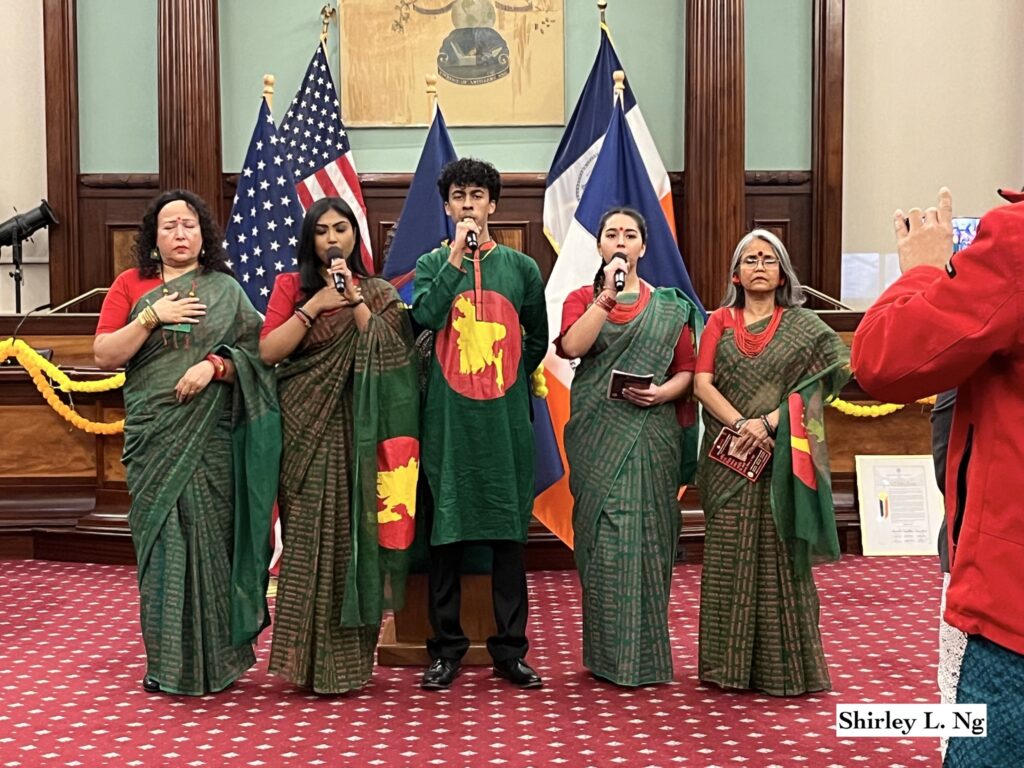 Council Member Amanda Farías of District 18 in the Bronx started the evening with greetings to the audience and said tonight's event is to "further the Bangladeshi culture." Council Members Sandra Nurse of District 37 and Linda Lee of District 23 also attended the celebration.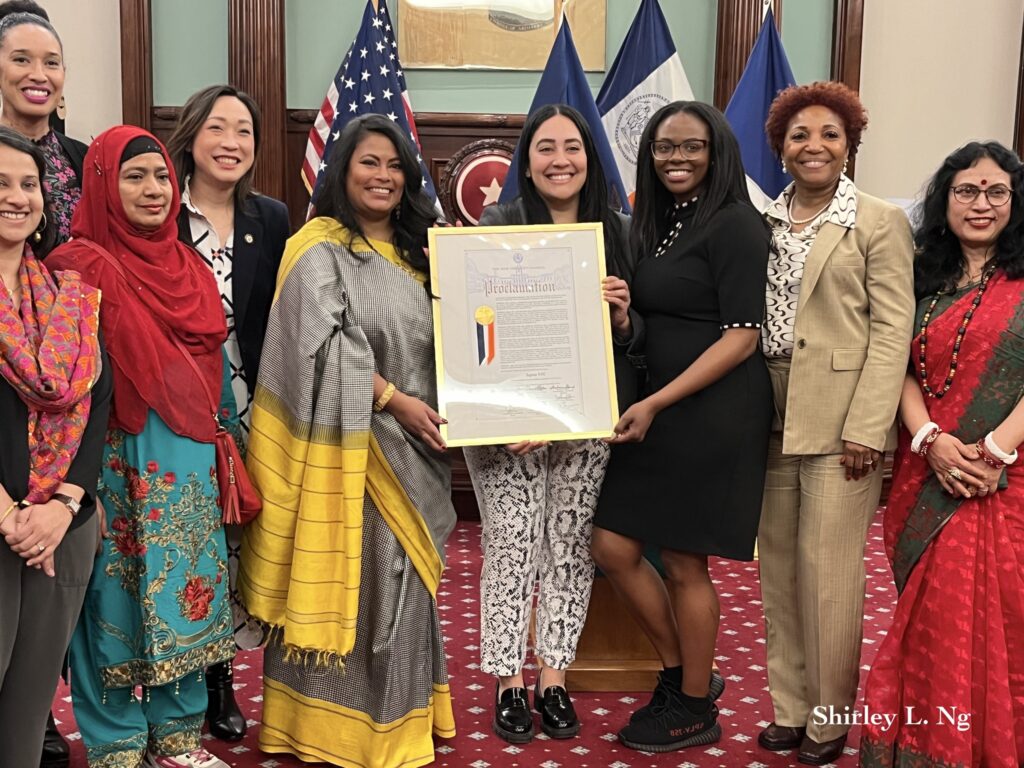 During the evening, the elected officials honored Bangladeshi community leaders with proclamations. The honorees were: Annie Ferdous, founder and director of Bangladesh Institute of Performing Arts Inc. (BIPA), "a non-profit organization that strives to promote Bangladeshi arts and language in New York City's growing multicultural communities," Diya Basu-Sen, the executive director of SAPNANYC, "a not for profit organization transforming the lives of South Asian immigrant women by improving health, expanding economic opportunities, creating social networks, and building a collective voice for change." The final honoree was Alaudin Ullah, an actor, director and comedian. He was recognized for his advocacy and as a pioneer for his people. Ullah is one of the first stand-up comedians of South Asian descent to be on national television.
According to a Pew Research Center Fact Sheet, New York City accounted for the largest Bangladeshi community in the US with approximately 93,000 people, most living in Queens during 2010-2019 out of 208,000 Bangladeshi living in the US.
AsAmNews is published by the non-profit, Asian American Media Inc. Please consider making a donation and following us on Facebook, Twitter, Instagram and TikTok. Information about interning, joining the staff or volunteering is here. We are supported by a grant from the California Library Commission and its Stop the Hate program. You can find more resources here.