A family of 4 is dead after police say their Chevy Equinox with a U-Haul trailer attached went out of control and spun around in Montgomery County, VA before being hit by an oncoming Freightliner tractor-trailer, WFXR-TV reported.
A Go Fund Me account set up to pay for the family's memorial has identified the 4.
"Our family has lost a mother, grandmother, aunt, and sister, Douangpee Amnatkeo, 54; brother, uncle, great uncle, Samiane Kothpratoum, 38; son, brother, and cousin, Ericsson Kothpratoum, 13; and father, brother, and cousin, Monthy Matnopaseuth…
"We are making this GoFundMe to assist with the ever increasing funeral costs to send our loved ones to the afterlife based on the Laotian traditions we were born and raised with."
A separate Go Fund Me account has been set up for Monthy Matnopaseuth.
WSLS reports that three people died at the scene and one person died shortly after being helicoptered to Roanoke Memorial.
Investigators told WFXR that no one was wearing a seat belt.
Doungpee earned a living selling sugar cane juice and Laotian desserts during cultural festivals.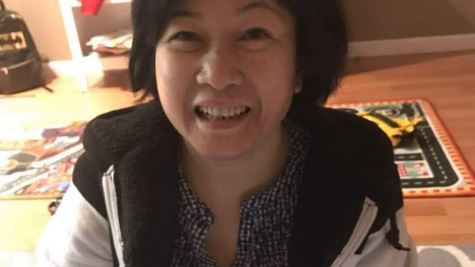 According to Peter Southidara on Facebook, the family were headed home and had come from a Lao New Year celebration where they sold sugar cane drinks & Khao Lam.
Authorities confirmed all the family members are from Virginia.
AsAmNews is published by the non-profit, Asian American Media Inc. Please fill out this 2-minute survey which we will use to improve our content. We are supported in part by funding provided by the State of California, administered by the California State Library in partnership with the California Department of Social Services and the California Commission on Asian and Pacific Islander American Affairs as part of the Stop the Hate program. To report a hate incident or hate crime and get support, go to CA vs Hate."