On Friday, San Francisco's Irving Street was packed with thousands of visitors late into the night at the first-ever Sunset Night Market.
Inspired by the night markets of Asian cities, the success of what SF Supervisor Joel Engardio called a "pilot night market" suggests an effective way to revive the city's struggling commercial areas.
The market was held on Irving Street between 20th and 23rd Avenue San Francisco's Outer Sunset neighborhood. From 5 p.m. to 10 p.m., hundreds of people stood in line for hours hoping to taste some of the esteemed popup restaurants.
Famous Hong Kong American pro chef Martin Yan gave a demonstration of his Yan Can Cook Chinese-cuisine cooking show at the night market, alongside numerous food stalls, crafts booths, and even a local dispensary.
"It looks like people just don't want a night market, they need it, and people are hungry for something like this," Engardio said in an interview with reported by NBC Bay Area.
Back in December 2022, Supervisor Engardio posted on Twitter about visiting his husband's family in Taiwan alongside a photo of the couple together at the famous Raohe St. Night Market in Taipei, wondering "Could we have something similar in San Francisco? Maybe an Irving Street Night Market in the Sunset?"
At the launch of the night market, Engardio's dream of bringing that style of night market to San Francisco seems to have garnered better results than most people expected, and prospects are good for more of the same in this city. The huge lines, especially for food, suggest night markets need to be more regular, larger, and have more food stalls in order to satisfy the demand.
"It needs to be bigger, three blocks wasn't enough," Engardio told the SF Chronicle.
The night market's organizers, Sunset Mercantile hope to turn the market into a monthly event, alongside their weekly farmer's market in the same neighborhood.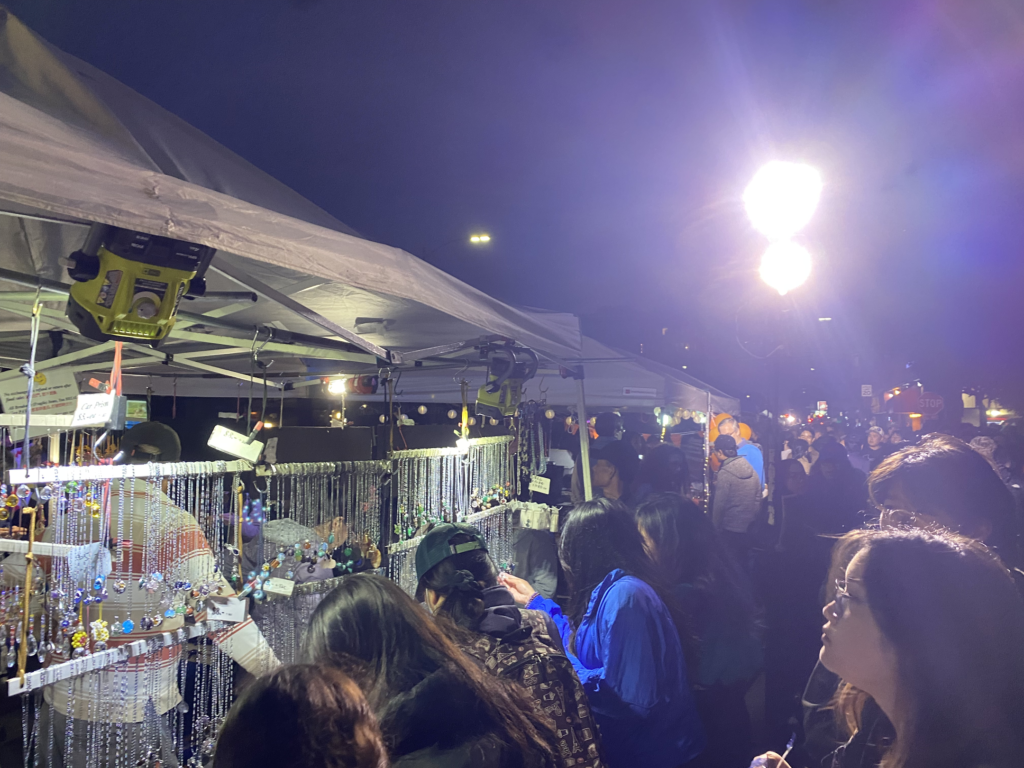 AsAmNews is published by the non-profit, Asian American Media Inc. Please fill out this 2-minute survey which we will use to improve our content. We are supported in part by funding provided by the State of California, administered by the California State Library in partnership with the California Department of Social Services and the California Commission on Asian and Pacific Islander American Affairs as part of the Stop the Hate program. To report a hate incident or hate crime and get support, go to CA vs Hate."