by Allyson Pang, AsAmNews Contributor
As the multiracial population grows larger every day, bookstores are searching for books that will reflect the diversity of their customers.
According to the Cooperative Children's Book Center (CCBC) School of Education, out of more than 3,000 books published in 2022, 39% had at least one BIPOC main character. However, only 9% included had an Asian and 0.3% had a Pacific Islander.
To support the next generation of mixed-race children, biracial authors Collin Hall and Crystal Dawn Chaffee created their first picture book Mostly Me, which was officially released on Sept. 18. The book aims to comfort those in the "in-between space," whether that is dealing with race, gender, sexuality or otherwise.
"Anybody who's in these gray areas of identity, I think they have a lot of similar and overlapping questions," Hall said to AsAmNews.
Through brilliant colors and unique shapes illustrated by Chaffee and Hall's fun poetic style of storytelling, the book follows its blue-green main character through a journey of identity and self-acceptance. The story captures the questions, tensions and feelings that a child might have about their identity.
"No matter who reads this book, they're gonna take something different away," Chaffee said to AsAmNews. "It's because whoever reads it will take their own personal message away from it. And it helps them to come away with something better and celebrate whatever that is for them."
Being a graphic designer since 2013, Hall did not have previous writing experience. However, he was inspired to write about his experience as a Korean American, hoping to help his daughter better understand her mixed-race identity.
After Mostly Me sat in Hall's Notes app for years, he eventually pitched it to the publishing company Gloo Books after finding it while looking for books for his daughter.
Gloo Books was created after its founder Karen Chan, struggled to find children's books with main characters who were Asian American males.
"Having grown up in the U.S., I know first-hand the power of representation and how important it is in shaping the way the world looks in young minds," Chan wrote in an email to AsAmNews. "When I learned more about the publishing industry and how entrenched issues around diversity are throughout the entire industry, I decided to start my own publishing company as a way to provide a platform for other storytellers from underrepresented communities."
Chan had received emails from parents who wanted more books with mixed-race kids, so Hall's pitch immediately interested her.
"I'm not biracial, but I'm first generation and many aspects of the story resonated with me—this tension between the Chinese and American parts of myself," Chan said. "I loved the universality of the book's message and how uplifting and empowering it was."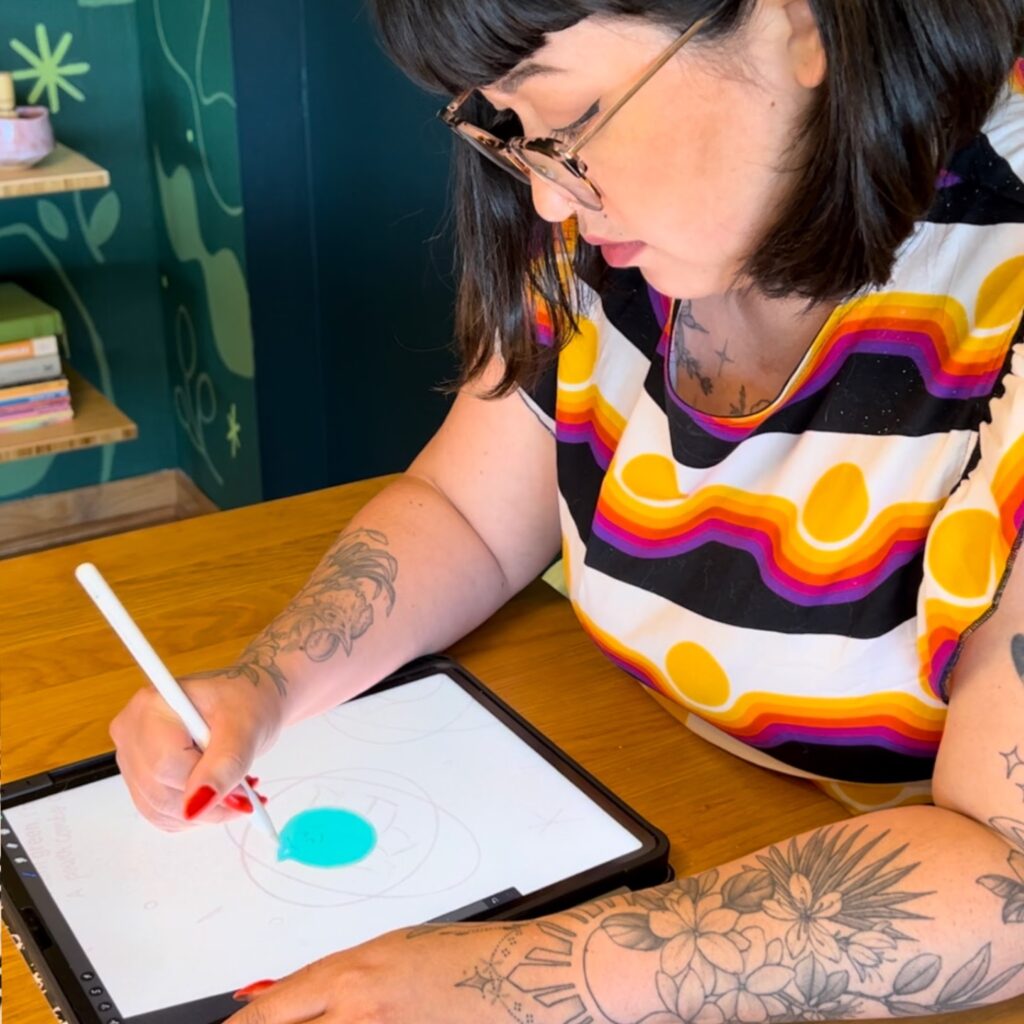 Understanding the "in-between"
Both Hall and Chaffee said they wished they had a book like Mostly Me during their childhood.
Chaffee went into the project wanting to create for her younger self and her siblings who all had the same questions and challenges that the main character went through.
"Our generation is creating things we wish we had, but then hopefully, we can make the next generations' lives a little bit easier," Chaffee said.
Identity was an undiscussed topic in Chaffee's household. As an adult, she realized the little things her mom did to make her kids "more American," which in turn, wiped away a lot of her Filipino heritage.
Hall, on the other hand, reflected on his racial identity after having his daughter.
Creating Mostly Me was important for Hall to tell not just his kids, but others in the in-between, that it is their decision to define who they are.
"Nobody on either side of the fence is gonna be able to tell you, 'you are this,' 'you are that,' 'these are the things you can do,' 'these are your boundaries,'" Hall said. "Those are the things that you get to establish for yourself."
Is "self-acceptance" possible?
However, self-acceptance is not easy to attain. Both Chaffee and Hall agreed their self-acceptance continues to be a work in progress.
"I don't know if I'll ever get in a spot where I'm just like 'I figured it out. I've got the balance. I'm done,'" Hall said. "I think just moving through life, there'll be different seasons where sometimes you're doing a little better. Sometimes you're doing a little worse. My identity will be constantly in flux and I'm coming to peace with that."
Hall said his comfort with being in the "in-between space" is something he hopes to pass on to his kids.
Chaffee agreed saying, "The acceptance is it's gonna be the ebb and flow. It's always gonna change depending on who we are in that point in our lives."
Finding celebration in being more than one thing and knowing you own both spaces equally is important to prevent questioning of being "enough," Chaffee said.
A child's entire world is composed of what they are exposed to, be it books, toys, music or TV shows. Having a diverse bookshelf helps bridge understanding internally for themselves and externally to others.
"That's the foundation from which they understand themselves and the people around them," Chan wrote. "I think the more kids are exposed to different lived experiences (and the more they see their own lived experience), the more compassionate and confident they become."
Hall and Chaffee will be in Los Angeles on Sept. 30 at Octavia's Bookshelf and on Oct. 1 at the Orange County Children's Book Festival. Chaffee will also be holding an author talk and art workshop at 10 a.m. on Sept. 23 at Hammer and Jacks in Portland. At the workshop, she will teach participants how to create both the book's main character and their own character.
To order the book, visit Gloo Books website.
AsAmNews is published by the non-profit, Asian American Media Inc. Please fill out this 2-minute survey which we will use to improve our content. We are supported in part by funding provided by the State of California, administered by the California State Library in partnership with the California Department of Social Services and the California Commission on Asian and Pacific Islander American Affairs as part of the Stop the Hate program. To report a hate incident or hate crime and get support, go to CA vs Hate."