by Martin Lee and Richard Lee
Direct to consumer genetic testing is an increasingly popular way for people to learn about their ancestry. While it can be a fun and informative option for many people, for people who were adopted, it's a way to search for biological family especially when birth and adoption documents are not accessible or accurate.
In today's comic, Diggy asks Gil about his DNA testing. His decision to wait prompts curiosity from Young Hee, who was adopted by a white family as an infant. Diggy has his usual response.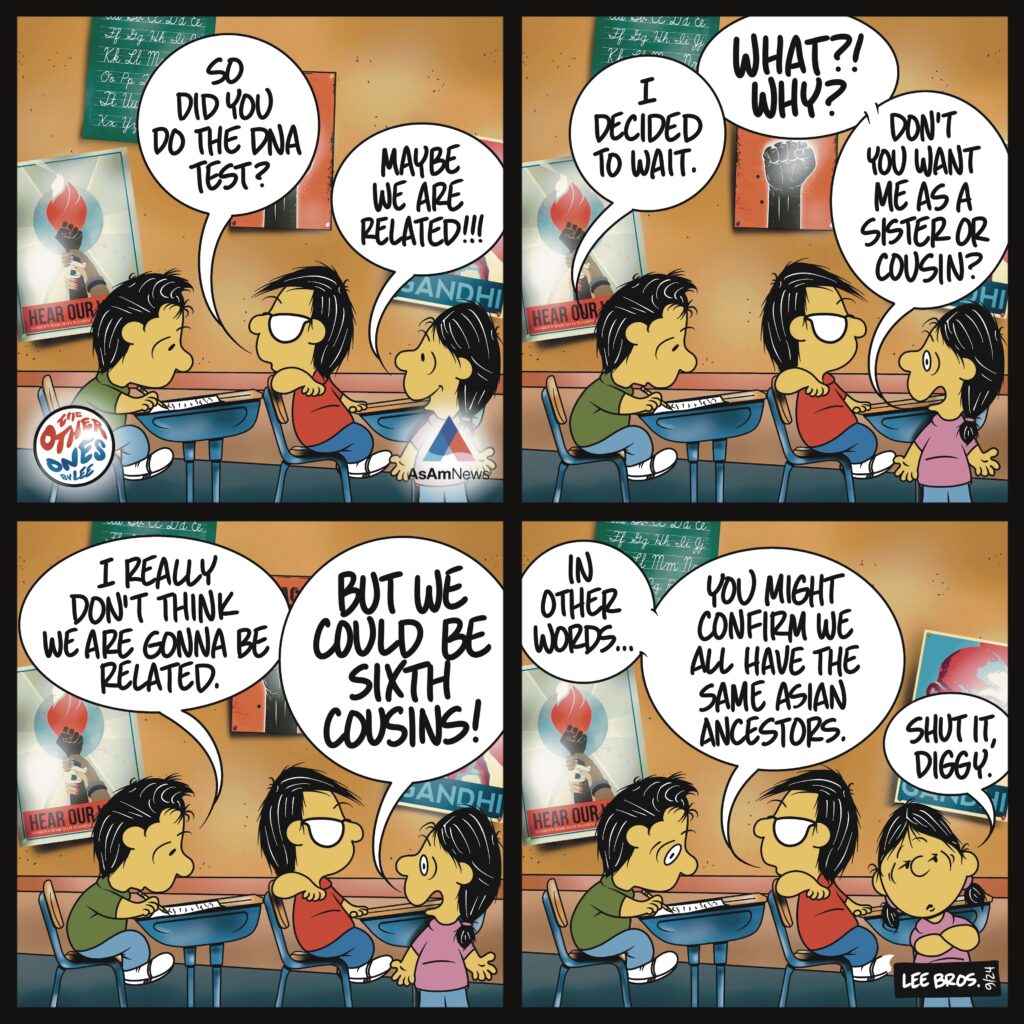 AsAmNews is published by the non-profit, Asian American Media Inc. Please make a tax-deductible donation to support diverse news coverage about AAPIs and to fund the addition of a new reporter. We are supported in part by funding provided by the State of California, administered by the California State Library in partnership with the California Department of Social Services and the California Commission on Asian and Pacific Islander American Affairs as part of the Stop the Hate program. To report a hate incident or hate crime and get support, go to CA vs Hate.