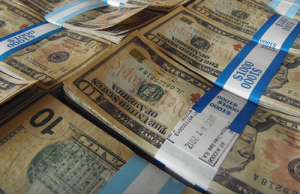 A study by the Federal Reserve Bank in St. Louis predicts Asians will surpass their White counterparts in wealth in another decade or two, according to CNN Money (Photo by Keith Cooper).
The study based its prediction on two key factors–increasing wealth among Asian Americans over the last 25 years and high educational achievement. Greater education has long been linked to higher income.
Some 42% of whites in the 35- 39 age group have college degrees compared to 65% of Asian Americans.
From 1989-2013, the average income for an Asian family has grown by two-thirds. These families are more likely to invest in stocks and have more liquid assets than the Blacks and Hispanics.
The study also shows that the wealth gap between Whites, Blacks and Hispanics has changed very little.