AsAmNews incorporated as Asian American Media Inc in December 2021 and has been formally approved as a recognized 501c3 non-profit by the IRS.
The site is supported in part by a grant from the California State Library Commission and by the generous support of its readership who are recognized on our Bad Ass Asian donor Wall of Fame.
In May 2022, AsAmNews received numerous accolades including the Torch Award from the National Association of Asian Pacifics in Politics and Public Affairs. The award commends AsAmNews for its coverage of substantive issues of importance to the Asian American and Pacific Islander communities. The award also recognizes outstanding trailblazing news media platforms that support and promote AAPI political and issue-based news content.
That same month, the California AAPI Legislative Caucus awarded AsAmNews a commendation for "uplifting Asian American and Pacific Islander visibility and voices in the face of xenophobia and increased anti-Asian violence."
Earlier in May, the Asian Hustle Network, a 200,000 member support group recognized Randall Yip, founder and editor of AsAmNews, with its its Unsung Heroes Award for working for the betterment of the community with little recognition.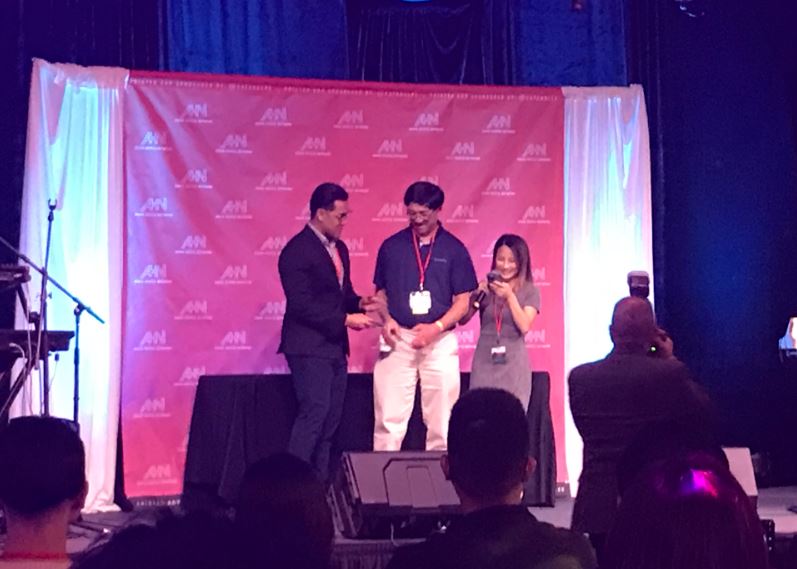 Yip, a veteran journalist of both mainstream and ethnic media, founded AsAmNews in 2012 and the news platform operated as an all-volunteer operation through May 2022. The following month Asian American Media Inc received a grant from the State of California and the California Library Commission under the anti-Asian hate initiative which allowed it to begin paying some of its staff, although many continue to volunteer.
AsAmNews is a community of users interested in reading, learning and commenting on news, events, people & issues in the Asian Americans and Pacific Islander communities. Here you will find a full roundup of headlines and blogs with original reporting along with aggregated headlines from both mainstream and ethnic media.
Special emphasis is placed on featuring stories about Asian Americans breaking stereotypes and making contributions in the community. The site is dedicated to documenting the Asian American experience to showcase its depth and diversity.
Readers are highly encouraged to comment on stories and engage in constructive dialogue with others on the site. You may contact the editor at: randall (at) asamnews (dot) com We look forward to hearing from you and reading your comments on our posts. For information about how to blog for AsAmNews, submit a news story or suggest a link or Bad Ass Asian you'd like AsAmNews to follow, go to: http://www.asamnews.com/submission/