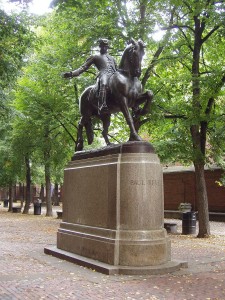 "The Asians are coming, the Asians are coming."
Paul Revere must have been turning over in his grave last week after an underlying tone of some articles about a population shift in this country that seemed to be warning of an Asian invasion.
That was the take of columnist Esther Cepeda for the Washington Post group after reading that Asians are predicted by the Pew Research Center to be the largest immigrant group in the U.S. by 2055.
Some journalist chose to write their articles similar to the way they would report the score of a baseball game.
Phrases like "set to surpass Latinos" or are "on pace to overtake Hispanics"  were used.  Words like "surpass" and "overtake" imply some sort of competition between Hispanics and Asians.
"Can't help but feel like these stories have subtext of 'watch out, the Asians are taking over,'"  commented Boston College history professor Arissa Oh on Twitter.
According to Cepeda, being the largest immigrant group will come with a similar backlash for Asians now faced by Hispanics. You can read her thoughts on that in
her column.