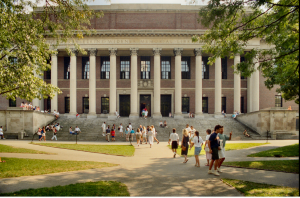 The New York Times reports that a slate of outsiders lead by anti-affirmative action advocate Ron Unz is running for the Board of Overseers at Harvard.
Among their platform which includes making undergraduate tuition at Harvard free is disclosure of data showing how the university's freshman class is selected each year.
Their motivation is their suspicion that Asian American applicants at Harvard are disadvantaged in favor of White, Blacks, Hispanics, and Native Americans.
Among members of the slate is Lee C Cheng, himself a graduate of Harvard and co-founder of a group supporting the White plaintiff in the anti-affirmative case against the University of Texas now before the U.S. Supreme Court.
You can read more about the goals of Unz' slate in the New York Times.