By Louis Chan, AsAmNews Staff Writer
Kevin Wong couldn't figure out why he could never find a good drink to pair with Asian foods.
Priyanka Ganjoo wondered why she saw so few South Asian American represented as models of beauty.
Both decided to do something about it. Wong launched Lunar, the first Asian American craft hard seltzer brand while Ganjoo founded Kulfi Beauty, a company celebrating and centering South Asian beauty.
Kulfi Beauty and Lunar are two of the 22 companies taking part in the Gold Rush Sale, aka Asian Prime Days– running now through the end of the month.
These start ups founded by AAPIs are offering anywhere from 10-30 percent off exclusively through the Gold Rush Sale. This accelerator is a project of Gold House, a non-profit dedicated to uplifting Asian Americans and Pacific Islanders.
"We are trying to discover these companies before they become unicorns," Megan Ruan of Gold House said about these companies which she hopes one day will have a valuation topping $1 billion. "We're trying to make sure that companies that wouldn't be able to become unicorns or get that level of funding, gain the connections through the Gold House network and through the general API Leadership Network, and are able to scale."
The founders of all 22 start ups participating in Gold Rush are paired with mentors and advisers to guide them through the early days of their launch.
Lunar launched in October and quickly sold out its first production run.
"We're like, oh, my gosh, we're onto something," Wong told AsAmNews.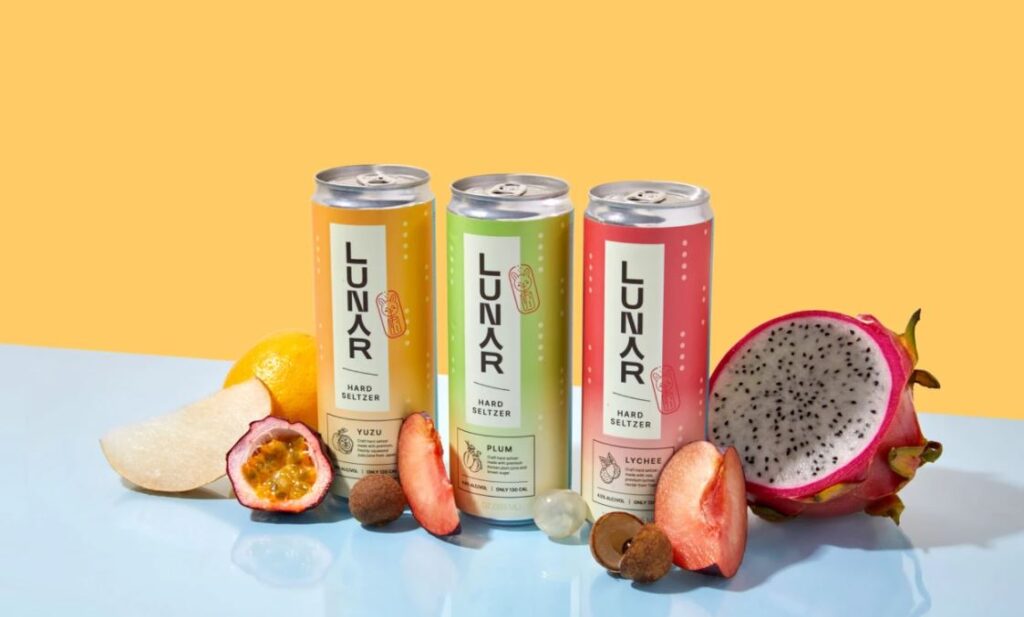 The company quickly launched its lychee, yuzu and Korean-plum flavored seltzer which he described as "Sprite with a hint of alcohol (about 4%) and sugar." Next week Lunar will launch its new heritage line of drinks.
"We found the perfect recipe with real ingredients sourced from Asia, and we were like, this is it. This is a delicious product that is emblematic of our heritage, that really resonated with us," he said.
Kulfi Beauty has been in the making for two years, but just became available for sale two months ago. It is now among the top sellers on Shopify among companies which started about the same time.
"A lot of people have told me that they had stopped wearing makeup because they didn't find the complexion shades for their skin," Ganjoo said to AsAmNews.
"A lot of the mainstream brands, they're still catering to a Eurocentric standard. You don't see a South Asian models in their lineup. We're giving people what they need in terms of product that hasn't existed before.
Ganjoo sees Kulfi Beauty becoming a global brand.
This is the second Gold Rush Sale. The first one spiked monthly sales some 30 percent.
"During the pandemic Asian businesses suffered more than any other small and medium sized businesses," said Ruan. "Asian women owned businesses in particular, took a double hit. And they have the lowest rates of projected recovery post pandemic."
Gold Rush Days hopes to start the comeback as there has been a surge in the community wanting to support Asian-owned businesses.
You can check out all 22 companies taking part and discover the discounts, products and services they are offering at Goldrush.market.
AsAmNews has Asian America in its heart. We're an all-volunteer effort of dedicated staff and interns. Check out our new Instagram account. Go to our  Twitter feed and Facebook page for more content. Please consider interning, joining our staff, or submitting a story or making a contribution.