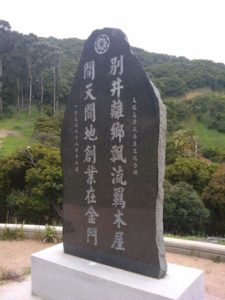 By Louis Chan
AsAmNews National Correspondent

What's your family's immigration story?
If you live in the United States, unless you're Native American, your family has an immigration story.
In support of the third annual Immigrant Heritage Month, the National Council of Asian Pacific Americans kicked off a new hashtag campaign #ImmigrationStoryin5Words.
Some of the stories have been touching.
This picture from Viet Tran shows him returning the favor of his mom who carried him into America.
My Turn To Carry You – because #MyAsianAmericanStory is also my #ImmigrationStoryIn5Words https://t.co/FwAe6enM6P pic.twitter.com/gbBAoAowgz

— Viet Tran (@viethoaitran) June 1, 2016
Some stories are sad.
Family I've still never seen #ImmigrationStoryin5Words pic.twitter.com/Fi1ylIcX3G

— Khammy (@KhamMoua) June 1, 2016
Others are stories of gratitude.
Parents showed courage; I benefited. #ImmigrationStoryin5Words #IAmAnImmigrant @NCAPAtweets

— Patrick Warwick-Diaz (@DatPiaz) June 1, 2016
Still some came with a pointed message.
No human being is illegal. #ImmigrationStoryin5Words

— Annie J. Wang (@wanganniej) June 1, 2016
"NCAPA recognizes the importance of highlighting our immigrant heritage and stories, as the United States proudly is, and always will be, a nation of immigrants," said NCAPA National Director Christopher Kang. "Asian Americans and Pacific Islanders are the fastest-growing group in the country, with a wide range of immigrant backgrounds. We celebrate Immigrant Heritage Month because immigrants have made, and continue to make, valuable contributions that define the strength of our nation."
AsAmNews is an all-volunteer effort of dedicated staff and interns. You can show your support by liking our Facebook page at  www.facebook.com/asamnews, following us on Twitter, sharing our stories, interning or joining our staff.