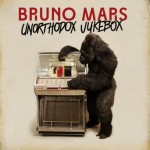 Filipino American pop star and Grammy winner Bruno Mars will perform Sunday at music's biggest award show with Rihanna and Sting, reports the  LA Times.
Mars was born and raised in Hawaii before moving to Los Angeles to pursue a music career. Last year he was nominated for 7 Grammys and won in the category of Best Male Pop Vocal Performance. His number one hit Just the Way You are catapulted his debut album to number three on the Billboard charts.
The Grammys will be broadcast live on CBS this Sunday night from the  Staples Center, except on the West Coast where it will be on tape.
You can find out some of the other big names scheduled to perform in this article in the  LA Times.