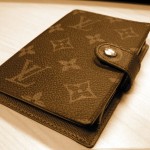 Most American students live a college life of going to school, working late night shifts at the local diner or flipping burgers at McDonalds and at the same time worrying about how to pay off the student loans. It's a different story for some Chinese students studying in the United States, according to a news release distributed by PR Newswire for Nihao Media.
Daisy Zhang, daughter of a provincial Communist Party leader, was admitted as an undergrad at Boston University this fall. Zhang frequented luxury stores in the city.
"Whenever I go shopping at Barneys New York or Nordstrom on the weekends, I bump into other Chinese students. Once I went shopping with a friend whose father is an enterprise chairman in Zhejiang Province, and she spent nearly $20,000 in just 10 minutes. That was nothing for her," said Zhang. She added that some of her Chinese friends bought villas and luxury cars soon after they came to the US.
Nearly 160,000 Chinese students were studying in the US in 2011-2012, according to the Institute of International Education, 23 percent more than the previous year. China sends more of its students to the U.S. than to any other country.
 Many of the students come from wealthy Chinese families. More American Universities are encouraging students from China to apply, benefiting from the higher fees and tuition charged these student at a time of declining budgets.
"The real beneficiaries of this trend are schools, real estate brokers and luxury and aspirational goods companies," said Catherine Lin, Editor in Chief of NIHAO AMERICA magazine.
NIHAO AMERICA recently sponsored a few events for Chinese students who were interested in buying condos at the W Hollywood Residences in Los Angeles, Cal.
"It was incredible to see all these students from USC and UCLA who were interested in purchasing property here," she said.
 Read more on PR Newswire.