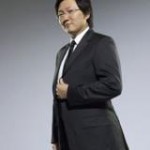 Change only goes so far, at least so far, for Asian Americans in Hollywood.  Heroes Alum Masi Oka says Hollywood doesn't quite know what to do with Asian faces yet.
"It's changed in Hollywood, but only so much," Oka tells Hollywood Reporter. "You can't get Asians cast in leads yet. Maybe as a second lead, but the lead is still going to be Caucasian or African-American. But Hollywood is fickle, it follows trends. If a show or a film did well with an Asian lead, then it would take off."
Oka earned Best Supporting Actor nominations from both the Golden Globes and Emmy Awards for his role as Hiro Nakamura in NBC"s hit series, Heroes.  Despite the success, he has not been able to land any leading roles since then.
He currently has a recurring role as a coroner in the remake of the CBS series, Hawaii Five-O. Oka is at the Okinawa Film Festival hoping to establish a collaboration between the Second City Comedy group and Japan's biggest talent agency.
You can read more about that in the Hollywood Reporter.