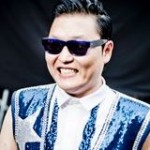 Time has released the nominations for its list of the 100 most influential people of the world and several Asian Americans and Asians with strong influence in the United States have been nominated.
The magazine takes a poll of a its readership, but the final decision is up to Time editors. The list ranges from politicians like Barack Obama to pop culture icons such as Psy.
Early poll results show the American educated K-pop singer  is in the top 10 with 5,965 votes, more than twice as many as Barack Obama who so far ranks 16th in the poll.
Other notables include action star and outspoken supporter of the Chinese government Jackie Chan, Kickstarter co-founder Perry Chen, Zappos Founder Tony Hsieh, Actress Mindy Kaling, Fashion designer JasonWu and Andrew Ng, co-founder of the online education start up, Coursera.
You can read the full list of nominees and see the early poll results in Time