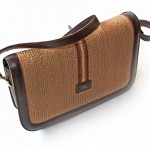 A new bill from New York City Councilperson Margaret Chin would make it illegal to shop for counterfeit designer goods, reports the Huff  Post.
Chin represents New York's Chinatown which is considered the counterfeit capital of New York City.
Violators could be fined up to $1,000 and face a year in prison under the bill.  Shopping for designer knockoffs is a popular past time for both tourists and local a like.
What do you think? Is this bill necessary? Read more in the Huff  Post and voice your opinion here.