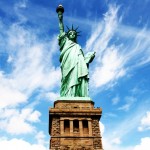 The so-called Gang of Eight could unveil their proposed immigration bill as early as today, reports the Indian Express.
With the nation's attention turned to the Boston Marathon Bombing, the bill's release could be delayed.
A group of 8 bipartisan legislators has been working on the bill that would balance the desire of Republicans who want more enforcement and Democrats who want to pave a smoother path to citizenship.
Among the provisions expected, one would increase the number of H-1B visas from 65,00 to110,00. H-1B visas are given to foreign workers who possess skills that employers are in need of to fill their work force.
However, companies who get more than 30 percent of their workforce from H-1B visa workers may have to pay a fee. Companies would also be limited in the number of H-1B visa workers they employ.
You can read on the impact this bill might have in the Indian Express.