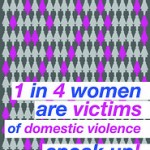 Continued anger over the fatal gang rape of a college co-ed in New Delhi has spawned a new rape response project 7,000 miles away targeting the South Asian American community, reports the Seattle Times.
"We felt it was a tragedy that needed to be addressed," Manpreet Kaur Sandhu, one of the volunteers, said of the rape. "These are things as a community that we don't talk about."
Following the rape last December, a candlelight vigil was held in front of the Gandhi statue at the Bellevue Library. A group of South Asian American women thought more needed to be done to continue the discussion about gender violence.
It was then that API Chaya launched the rape response project.
The group's sponsored the showing of the film "After the Rape," in February which was followed by a discussion of gender roles in the South Asian society.
A forum is planned for June on the role media plays in gender violence.
A concert to raise money for API Chaya will be held tonight at 6:30 at the Comcast Arena in Everett.
Top performers include  Sunidhi Chauhan from India and Pakistan's Ali Zafar.
You can learn more about the concert and the group the concert benefits, API Chaya, in the Seattle Times