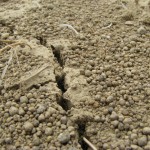 Over seven thousand miles away from the earthquake-hit city of Ya'an in southwestern China, various Chinese American organizations and individuals in the United States have made generous donations to help victims in the disaster, according to the China Daily.
"About 50 members attended today's meeting and we have raised more than $150,000," said Lin Xuewen, secretary of the East Coast Federation of Chinese Associations.
A magnitude-7.0 earthquake in Sichuan has killed at least 180 and left more than 11,000 injured on Saturday.
Liang Guanjun, a New York business man in China, said he raised $162,000 shortly after he heard about the earthquake and delivered the funds to the local government in Sichuan on Sunday. He said he would continue to focus on relief efforts when he comes back to the U.S. in a few days.
Read more of the story here.