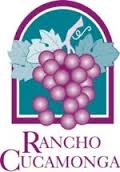 The city of Rancho Cucamonga near Los Angeles is fighting efforts by preservationists to save the last remaining remnants of Chinatown in Southern California's Inland Empire, reports the Daily Bulletin.
The Cucamonga Valley Water District says it plans to appeal a decision by the Planning Department to the put the demolition of the house on hold pending an environmental impact review.
The District says the home is unstable and a danger to public safety.
Historians are asking for time to come up with a preservation plan, but the water district says it has no plans to change its mind about demolition.
"What it looks like is, I think there is growing recognition that perhaps we should not tear this building down and maybe we should start getting together and talking about ideas for a solution," Eugene Moy, vice president of the Chinese American Historical Society of Southern California said. "I'm going to start to encourage people to think about that. "