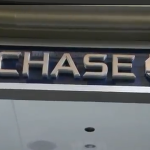 Two civil rights groups are asking federal banking regulators to investigate complaints that the bank accounts of Muslim and Arab Americans are being closed without explanation, reports the Detroit News.
"We see a type of pattern taking place in the Muslim/Arab community,"  said Dawud Walid, executive director of Council of American Islamic Relations–MI. . "Bank accounts are being closed with no real justification … so it appears on the surface that there could be some sort of bias involved."
The Arab-American Civil Rights League says it knows of 50 such cases involving both individuals and businesses and plans to file a lawsuit.
Alif Arabic is a business teaching Arabic to Americans on line. It received a notice from JP Morgan Chase that it was closing their account. When the compamy asked why, they were told the bank had reason to believe their account posed a risk.
Walid of CAIR Michigan accused the bank of discrimination based on religion and ethnicity.
The bank denied the accusations, but said it could not elaborate on the reasons behind their decision due to privacy reasons.
You can read reaction from other banks and the Arab American Civil Rights League in the Detroit News.