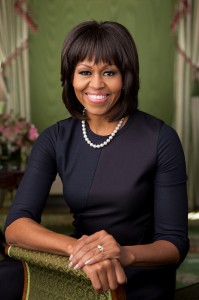 First lady Michelle Obama will host this year's Diwali celebration at the White House on November 5, reports Outlook India.
Prominent Indian Americans will be invited along with lawmakers and senior White House officials.
President Obama this week issued his proclamation commemorating the Festival of Lights.
"The flame of the diya, or lamp, reminds us that light will ultimately triumph over darkness," Obama said in his Diwali message.
"Here in the US, Diwali also reminds us that our nation is home to many faiths and traditions, and that our diversity makes us stronger, which I why I'm proud that this year Democrats and Republicans in Congress joined together for the first-ever celebration of Diwali on Capitol Hill," Obama said.