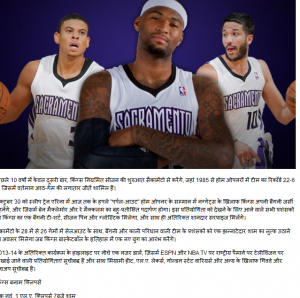 IBN is reporting the Sacramento Kings have launched a Hindi version of the team's website.
It's a bid to crack the huge market in India by the team's owner, Indian American Vivek Ranadive.
Last year Comcast Sportsnet Houston unveiled a Chinese version of its website to tap into the huge interest in the NBA in China as well as the popularity of Jeremy Lin and the team's history with Yao Ming.