It used to be it was big news in the Asian American community when one of its own ran for public office.
Nowadays its becoming more common for Asian American candidates to face off against each other in the same race.
In San Jose, long time incumbent Rep Mike Honda (D-CA) is facing a well funded challenge from Silicon Valley entrepreneur Ro Khanna.
The race has been described by some as a face off between the emerging Indian American community and the more established and politically entrenched Honda who has developed strong ties with traditional Democratic Party constituencies and the Asian American community.
This week a third Asian American candidate emerged. According to the San Francisco Chronicle, Indian American and Stanford anesthesiologist Vanila Singh, has entered the race.
Political analysts say the Republican could win supports from women, Republicans and Indian Americans to make a strong showing.
Under California's open primary system, voters can vote for anyone regardless of political party. If not candidate gets more than 50 percent of the vote, the top two vote getters will compete in the general election.
In Texas. the New York Times reports that two Republican and Vietnamese American challengers are vying to compete against the only Vietnamese American ever to be elected to the Texas Legislature.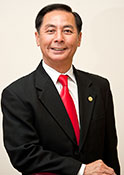 Nghi Ho and Al Hoang are hoping to unseat Rep Hurbert Vo.
"It shows that a place like Alief has come a long way from what it was when it was first established as a fairly Anglo suburb of Houston," said Mustafa Tameez, a consultant who worked for Mr. Vo's in his first race.
You can read more about Asian American voters in Texas in the New York Times and the San Jose race in the San Francisco Chronicle.