Fox has renewed the low rated but much talked about Mindy Project starring Mindy Kaling for a third season, reports TV By the Numbers.
The show was put on hiatus in January, making the possibility that it might not return next fall a real possibility.
Kaling has received much favorable press since she made a name for herself as both a writer and an actress on NBC's The Office. However, that publicity has not translated into higher ratings for her show on Fox.
It managed to attract just 2.4 million viewers in the 18-49 demographic for its show January 14, one of its last before being taken off the schedule. Its due to return April 1 with a double episode spring opener.
Meanwhile, the verdict has not come in yet on another Fox show, Dads.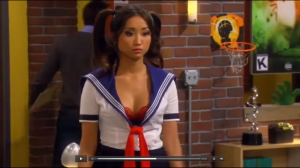 The freshman show which co-stars Brenda Song was widely panned as racist by critics who saw the premier episode.
The show's producers have blamed a lack of support from Fox for their poor ratings.
"We give them the business a little bit," Wellesley Wild said to The Wrap. "They had the Super Bowl, and when they did the Fox show montage … we weren't even in the montage."