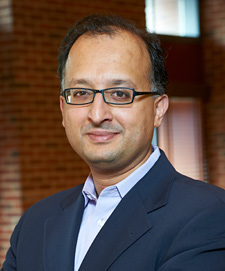 Sujit Choudhry has been named dean of the UC Berkeley School of Law.
Choudhry joins Berkeley from New York University where he founded the Center for Constitutional Transitions.
"Berkeley Law is poised to be a global leader in equipping its students to thrive in this changing environment," Choudhry said. "In the 21st century, the very best law schools will integrate research, experiential education, and policy engagement to make the whole greater than the sum of its parts. The best law schools will also be global crossroads for people and ideas from around the world. I am confident that, together, we will ensure that Berkeley Law will thrive in this environment and reach new heights."
You can find out more about Choudhry and reaction to his appointment at UC Berkeley School of Law.