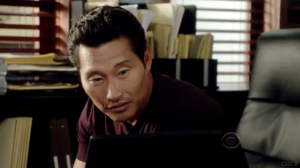 Actor Daniel Dae Kim is developing the story of a North Korean defector as well as a remake of the Korean medical drama, reports  The Hollywood Reporter.
Its part of a two year development deal Kim's production company 3AD signed with CBS in September.
"It's all about the timing and confluence of different events: K-pop is bigger than ever, there is awareness in the U.S. of an international market, there is interest in intellectual property such as basing TV and film on books and foreign content," Kim said. "There is also this emergence of Korean directors breaking into the U.S., and there's people like me with an interest in both Korean and American TV."
The two shows are Escaping North Korea: Defiance and Hope in the World's Most Repressive Country and the popular Korean television series, the Good Doctor.
You can learn more about both shows in The Hollywood Reporter.