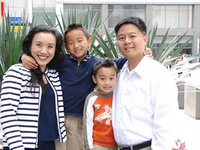 California State Senator Ted Lieu is calling for the immediate resignation of Fox News host Bob Beckel to resign after his on air use of a racial slur, reports the Santa Monica Mirror.
Beckel used the word "Chinamen" in comments he made about China and its suspected use of hacking to steal corporate and government secrets.
"I am one of those 'Chinamen' with 'Oriental' eyes that immigrated to America and majored in computer science," said Lieu.  "I also served on active duty in the United States Air Force and continue to serve my country in the Reserves. And today, as an American and as a California State Senator, I call on Mr. Beckel to resign."
There has been no comment from Fox News about Beckel.  AsAmNews has contacted the outlet for comment and will publish it should it respond.
You can read Lieu's entire statement in the Santa Monica Mirror.