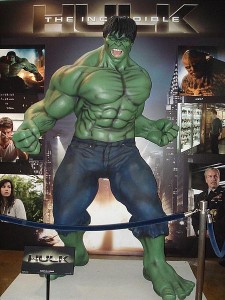 Final Jeopardy Clue: In 2015, this Marvel character was re-imagined as Asian American
Final Jeopardy Answer: Who is the Hulk?
No, that announcement hasn't been made yet. But Jeopardy champ Arthur Chu says it ought to be.
In recent days, Disney Marvel has announced that Thor is a woman and Captain America is black. So why couldn't the Incredible Hulk be Asian American?
Chu in the Daily Beast outlines the reasons why this makes sense.
Read his take and then give us yours. Which superhero do you think would make a good Asian American?