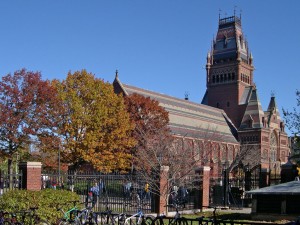 The issues confronting Asian Americans at Harvard are much the same as those facing Asian Americans at other schools.
Asian American students everywhere deal with issues of race and identity on a daily basis in their lives.
Harvard's student newspaper The Crimson talked to many Asian Americans on campus about how they handle those issues.
"We have to ask, who is Asian American, and where is Asia America?'" says H. Blessing Jee '17, of the Asian American Women's Association.
Asian Americans come from 48 different countries and because of that, many Asians don't know where they fit into the Asian American experience. By their sheer numbers alone in the United States, many see Asian Americans as primarily Chinese, Japanese and Korean.
"There have been moments on campus when I've said 'As an Asian…' and people said 'But you're not Asian,'" says Eman Riaz Ahmed '16, co-president of the Pakistan Student Association. "Um, yes, I'm South Asian. I'm not sure why Indian and Asian American and South Asian are not the same thing in people's heads."
Jane Jacob '16, is co-president of the South Asian Association.
"Sometimes I think of myself as Asian, but sometimes I don't," said Jacob. "When I see an Asian collaboration happening, do I automatically think that we should be included? Not necessarily."
Adding to the complexity of the Asian American identities is the growing number of people who are multi-racial.
"When we get together, people always ask, 'Do you feel more Asian or more white?'" says outgoing HAPA president Allison W. Giebisch '16, who is of half-Austrian and half-Chinese descent. "When I go to China, people don't think I'm Chinese. In the U.S., people don't think I'm American."
Then there are issues about building coalitions, getting involved in social justice issues, finding a safe space on campus away from racism and discrimination facing Asian American students.
You can read more about those issues in The Crimson.