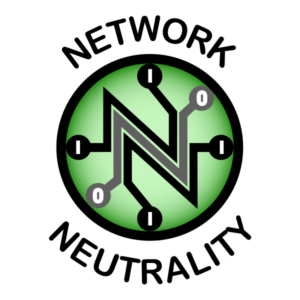 (Note from the editor: Should all data on the internet be treated equally or should internet service providers be allowed to charge higher rates to allow some content providers a faster track on the internet? That's the debate on net neutrality. Cayden Mak, new media director of 18 Million Rising, offers his take on the issue)
By Cayden Mak
Net neutrality is a crucial protection for the economic, civic, and creative lives of Asian American communities. There are few racial demographics so well-connected, for everything from commerce and the arts to political expression to keeping up with family. Asian American communities rely on an open internet, and that's exactly why it's crucial we are keyed into what's going on.
Compared to other demographics, Asian Americans are among the best-connected internet users in the U.S. According to a recent Nielsen study, 80% of Asian American households have broadband access at home, compared to only 60% of the general population. 70% of Asian American respondents to the same survey reported owning a smartphone, compared to only 55% of the general population. The penetration of communications technology in our communities speaks to the incredible importance of the internet to how we live.
However, these aggregate statistics may also belie the fact that many new immigrants and poorer Asian American ethnic groups may not have regular access to broadband internet. There are enormous income disparities across Asian American ethnic groups, ranging from more established Chinese Americans, with a poverty rate around 10%, versus Hmong Americans, many of whom came to the U.S. as refugees much more recently, and struggle with poverty rates near 30%.
Even for ethnic groups that have more widespread tech adoption, Asian Americans often find that we have limited access to mainstream media outlets to represent our stories and cover our issues. As a result, we rely heavily on independent media to communicate with each other, and represent our perspectives to the world. This includes viral YouTube music videos, which have given young performing artists new audiences, but also providing the resources to stand up for our communities' collective interests politically.
Many early campaigns organized online, including a campaign against clothing brand Abercrombie & Fitch for a series of t-shirts featuring derogatory racial images and text, were organized by Asian Americans on the internet in 2002, connecting major centers of Asian American population.
As online tools become more sophisticated, our ability to share ideas and perspectives is profoundly interconnected with our capacity to share online. Especially when those perspectives may be critical of corporations or government policy, it is crucially important to ensure that these channels of communication remain open and equitable, and net neutrality contributes to our ability to make our voice heard.
Broadband access is a crucial part of Asian American civic, economic, and cultural life. Ensuring that broadband providers are required to provide continuing equal access to this crucial resource is a major concern for Asian American communities, especially young people. It's crucial the FCC takes a strong stand on net neutrality, for the benefit of the many.
The current deliberation between Title II reclassification or Section 706 regulation will have long-reaching effects for all parts of American society. Anything less than reclassification is simply not enough.
The current debate in net neutrality is whether to reclassify broadband internet under the FCC's Title II powers, or to regulate it using Section 706 of the Telecommunications Act of 1996. Each of these two methods have been identified by FCC Chairman Tom Wheeler as potential solutions to the problem posed by the Supreme Court when existing broadband regulation was struck down as outside the FCC's powers of regulation.
"Title II" describes the section in the law that created the FCC that allows it to keep common carrier utilities from discriminatory pricing and other undesirable effects. Section 706 only gives the FCC the power to regulate to "promote competition" and "remove barriers to infrastructure investment," neither of which have anything directly to do with net neutrality.
Title II reclassification is in the best interests of our community, and for the preservation of key rights as emerging players in the American political landscape.
Contrary to arguments from the industry, Title II reclassification does not appear to impede infrastructure investment and technology adoption. In fact, investment and innovation increased after the classification of DSL internet service as a Title II common carrier in 1998. This will help bridge the digital divide within the Asian American community and help low-income and newly settled Asian Americans enjoy the rights and opportunities afforded by broadband access.
The comment period has closed, but that doesn't mean that you can't have your voice heard. Asian American advocacy organization 18MillionRising.org is asking the FCC to hold hearings outside of Washington, D.C., so they can hear the perspectives of everyday Americans on the importance of an open internet in their lives. You can join the campaign here.