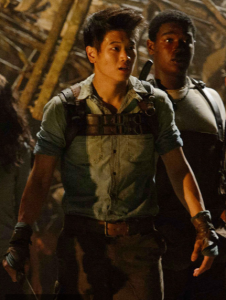 Actor Ki Hong Lee who starred in Maze Runner is sexy, only he doesn't know it.
It seems People Magazine had to tell him when the publication named Lee the fourth sexiest man in the world.
"People will compliment me on my dimples ? but medically, dimples are flawed muscles – they're not supposed to occur! People think it's beautiful, but it's nature's mistake," Lee told
People
.

Audrey Magazine will honor Lee as the 2014 male breakout star at its upcoming gala with KoreAm.