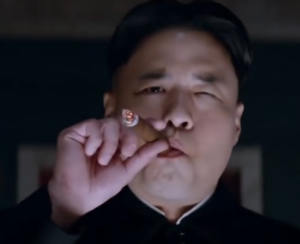 Actor Randall Park will likely never be seen in what was anticipated to be his biggest big screen role to date.
Park plays a dictator based on North Korea's Kim Jong Un in the now cancelled The Interview.  Sony shelved the comedy after receiving threats movie theaters would be bombed and a hacking scandal widely blamed on North Korea, according to the NY Times.
Interestingly, Park who is Korean American and born and raised in Los Angeles, talked to his parents before accepting the role .
"I was super-excited to do it, but I still felt a little nervous about it and I felt like my parents would be a good way for me to test if this was OK," said Park to the Los Angeles Times. "They're immigrants, and they understand what's going on over there a little better than me.
"As soon as I brought it up to them, they thought it was hilarious."
Park's nervousness about taking the role has now been borne out. He has not made any comments since the cancellation.
All is not loss however. He's set to co-star in the highly anticipated comedy on ABC, Fresh Off the Boat. The series debuts Wednesday February 4 with two showings at 8:30 and 9:30 before moving to its permanent Tuesday night 8 pm slot on February 10.
Check out the trailer for The Interview below before Sony takes it down.