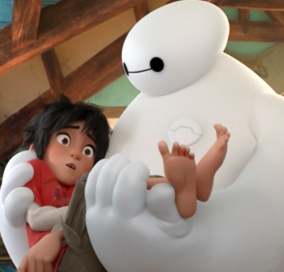 Fresh off winning the Oscar for Best Animated Feature, Big Hero 6 is now available on DVD and blu ray, reports Beliefnet.
Hapa Ryan Potter plays the voice of Hiro. The young robotics genius forms a superhero team to go after a masked villain who has taken his brother's robotic project and converted it for evil purposes. The movie is set in a futuristic city which blends the best of San Francisco and Tokyo, AKA San Fransokyo.
The filmmakers wanted "to cast true to Hiro's ethnicity, which was Japanese-American," said Potter. "They just couldn't quite find somebody and I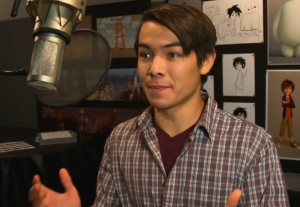 guess they didn't know about me at the time. And they were calling school programs and church groups. [Co-director] Don Hall was not going to give up on casting a Japanese-American, so when they found out about me I guess they were very excited and it kind of showed in the audition process.
"You usually go in do this whole song and dance and go, 'Oh how did I do,' explained Potter. "And the casting director would go like, 'Alright, thank you, bye.' This time I went in and I met Don and he was kind of quizzing me on Japanese pop culture. The two of us vibed. Instead of an audition it was more of a work session. It kind of created what Hiro ended up being in that audition. At the end of the day it came down to me being myself. And it was very surreal, I walked out of there very confident in what would we had done and couple hours later they called and asked what my availability was, and if I could send them everything I have done work wise. A couple weeks later we got the call that we got it and I'm like, 'You are sure you don't want to do a second audition?' It was great."
Potter appreciates the effort the filmmakers made to be true to their character's ethnicities.
"They were the first multicultural animated Disney characters of all time," he said. "I am very proud to be able to be a part of the film that's going to open so many door for the Asian American community and the Latin American community and the African American community."
You can read about how much Potter interacted with the other voice characters and how he came to interpret Hiro in Beliefnet.