Judith Hill, best known as Michael Jackson's back up singer and a contestant on The Voice, has released her new album under the guidance of the legendary Prince.
The Purple One invited a small group of 50 fans and 8 reporters to his Minneapolis recording studio Sunday night to listen to the release, then he made a surprise announcement.
He announced he was releasing the album as a free download through today only on Live Nation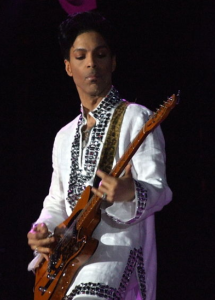 through March 25,  .
The two worked together on the Back in Time album after Prince saw a video clip of Hill being interviewed and heard her mention she would love to work with him, reports KMSP.
Prince said he couldn't stop listening to Hill and says he's already looking forward to producing more songs with her.
A KMSP reporter was one of the lucky ones invited to Prince's studio. You can hear Rachel Chazin talk about her experience and how Prince learned for the first time about Spotify in the clip below.