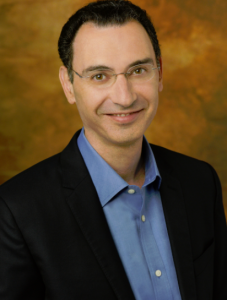 Perhaps the most vocal television executive for diversity in programming has been ABC Entertainment Group chief Paul Lee.
Lee staked his reputation on the line before the 2014-2015 televisions season when he declared diversity in stories, casts and programming would be a key to ABC's future growth and success.
Lee was one of the first executives to realize that television needed to change to adapt to the changing demographics in the United States.
His foresight has paid off with the success of such shows as Black-ish, Fresh Off the Boat and How to Get Away With Murder.
He recently sat down with Variety to discuss this winning strategy.
"We had to find authentic showrunners with passionate voices and let them tell very specific, very authentic stories," said Lee.  "Look what Natch (showrunner Nahnatchka Khan) is doing on Fresh Off the Boat.  Look at The Goldbergs and obviously what (showrunners) Kenya (Barris) and Jonathan Groff are doing on Black-ish. What we found is this unleashed a huge vein of creativity and the network is benefiting. We're thrilled to see so many good shows find an audience."
He says his diversity strategy is all part of a new branding of ABC.
"This is a smart-with-heart network. Modern Family set the tone for us. We felt very passionately we wanted to be a network that was inclusive of many voices."
You can read more about Lee's thoughts on TV programming in Variety .