48-year old Cincinnati Police Officer Sonny Kim touched his family, the people of his community and those he taught karate.
He died in a
shootout with a suspect
Friday after responding to a report of a man with a gun.
According to
Cincinnati.com
he was known throughout the country as
sensei.
He loved to teach martial arts and developed an international reputation.
Pete Rabbitt who lives in the San Francisco Bay Area met Kim three years ago at a karate conference.
"Sonny always talked about his family – his wife and their three sons," said Rabbitt. Kim "was so incredibly patient and kindhearted. He's an incredible person."
Kim traveled around the world teaching Shotokan karate, a traditional martial arts form. He was the chief instructor at the Karate-Do in Cincinnati.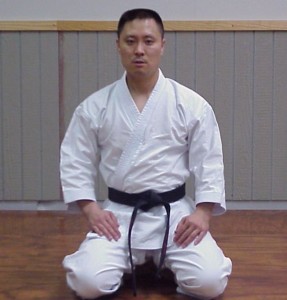 One of his students wrote a tribute to Kim on his passing.
"Sensei Kim was a light, a light that we were all drawn to like moths to a flame. His light shined in a way that the willing could not unsee it. We had to go there, his energy and experience forced the action and we were there, hovering as close as we could taking in as much as possible as long as we could.

"That light is not in front of us now, but within us and it is our responsibility to sustain and share that light. He always asked us to learn to make our own karate and make our karate our own. Now's our chance.

"He lit the way, follow if you choose. Be the light that WE were shown, but most of all… " Just shut up and train." No bs, no blah blah blah, just throw some kicks and punches at something.

"If you've ever been a student of Sensei Sonny Kim and you want to honor his memory then train. "Come back tomorrow, we'll do it again" Yeah, that."'

RELATED STORIES:


Asian American Police Officer Killed in the Line of Duty

Police Officers Raising Money on Behalf of Slain Colleague Sonny Kim